Album Review
Sonny Smith's Joyful Grooves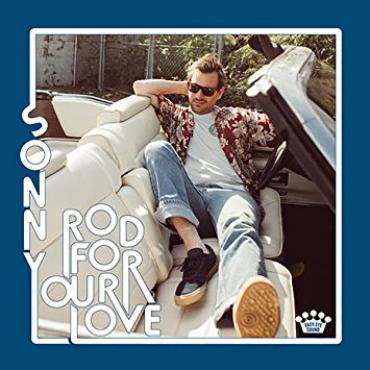 The prolific master of retro rock and roll Sonny Smith always hits that sweet spot between a cool modern sound and soulful throwback, and his latest record Rod For Your Love is no exception. The album is exuberant and joyful, and though it is so clearly etched with Smith's signature, it feels fresh and different for him. These songs are personal and heartfelt, and unlike so much of Smith's work, they don't seem to be tied to a concept. The songs on Rod For Your Love are straightforward pop-rock confections, melodic and guitar-driven. They're songs about all the things that make life sweet, with arrangements that feel so warm and sunny, they practically smile into your ears.
Recorded in Dan Auerbach's Nashville studio with Auerbach producing, Rod For Your Love sounds lovingly created. It's easy to see Auerbach and Smith collaborating and mutually admiring each other. Though their sounds differ, their sensibilities align, and it comes across on this record. We can hear the two having a blast, especially on songs like the groovy "Lost" and "Burnin' Up," two of the album's standouts. The harmonies are thoughtful and smooth and both boast the kind of earworm choruses that feel familiar, like they've always been buzzing around in your brain but just now revealed themselves to you.
Smith captures that carefree, sundrenched vibe so perfectly in the vivid, nostalgic meet-cute "Pictures of You." Recounting old photos in such meticulous detail we feel like we're there, he sings: "Pictures of you/Standing between a laundromat/And the gallery window with the piece of art/That looked like trash." That same sense of boisterous exhilaration comes through in "Adventures," a song about trying your best to feel like a human being in a swarm of negativity. The catchy "Slaves" finds him questioning his role as a cog in the machine, and the dreamy "Live Love and Be Free" is Smith imparting wisdom on a new generation, reminding them to be true to themselves.  
Rod For Your Love is music to dance to and feel good to, and Smith seems to be giving us permission to do just that. He never takes himself too seriously, even when he veers into darker songwriting. The message is always clear: Life is short, have a little fun.