Album Review
Soul Music Is Alive and Well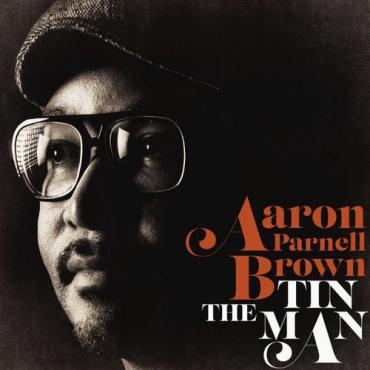 At first I thought the music on this collection would be just another attempted funk fest, soul-singer wannabe and poor Donny Hathaway imitation. But, Aaron Parnell Brown is no juke-joint back room rhythm and blues singer (and I mean R&B the way it was meant in the 1960s, when Ray Charles, Sam Cooke, David Ruffin, Lou Rawls, Jackie Wilson and Gene McDaniels were R&B, pure and simple. Not what that term has come to represent today with all the poseurs, show-boaters and vocals with air-raid sirens attached to them. A shame these artists couldn't just invent their own term...but R&B? They are not, not in the truest sense, that is).
However, along comes Philadelphia's Aaron Parnell Brown -- pure guts and grit, unadulterated perfection in soul music with rhythm, blues, gospel and spirituals sewn together tightly by his finely seasoned voice. Even his music, musicians, female backup singers and arrangements are meticulously woven into a fine strong thread. Before I could even get on with a complete review I had to sit back and listen to the first track "Bleed Me Dry,"  no fewer than four times.
It aches with an evocative soul sensibility, the lounge piano is musically seductive, the Andy Snitzer sax punctuates the tune with emotional power. It snaps and pops with melliflous beauty. The back-up female singers can't get any more brandy smooth than this. They remind me of the females that backed up in 1962, the legendary Brook Benton ("Hotel Happiness"). But today, they also add that special Pink Floyd-mystical magic sound that adds to the song's attractiveness. Then there's Aaron himself. This is such a perfect hit – it asserts itself almost immediately in your ears. The inflection on the important words, the tune's infectious arrangement, drama -- all constructed with exhilaration. Aaron's impeccable, powerful vocals gives me the shivers and combined with the Saturday Night Live type sax run – is soul perfection. And it's what 2015? Damn...the song has that Brook Benton richness that I haven't heard in decades. The song style and poignancy that is Aaron Parnell Brown is also reminiscent of the great British-singer-songwriter Joan Armatrading who writes similarly compelling songs ("Mama Mercy," "Willow," "Down to Zero," "Show Some Emotion," and "Let It Last.").
John Legend is a great singer but -- he doesn't have the voodoo I'm talking about that comes through in Brown's rich voice. I wouldn't turn down seeing Legend sing a duet with Brown they are both equally wonderful artists. That would be an experience. It doesn't end there though -- even though I thought this would be the whole tamale. Brown is the real deal – the quality does continue into the bulk of the CD. I was left pleasantly surprised and singers like John Legend -- better look in their rear-view mirrors. Mr. Brown is gaining on them...and should. 
 "I Believe In You," continues with plaintive lead vocals, tight percussion by Tony Mason and Bashiri Johnson, sexy, seductive female backing by Shayna Steele. This is emotional Barry White for the elite. But the difference lies in the fact that Aaron Parnell Brown has that magical Sam Cooke smoothness in his delivery as well and that makes all the difference. He has moments where he sounds a little like Jerry Knight ("Good Times"). The saxophone's still there to lend a whiskey strong accompaniment with soaring notes and sincere warmth like Johnny Almond, Dick Morrissey or David Sanborn. It's not quite as energetic as Nathan Davis, Roland Kirk or Dick Henshall-Smith – and it shouldn't be. This playing is smooth of character blowing and it's delightful as it compliments the music.
The brilliance with Aaron's music is the fine mix of instrumental sound used to introduce tunes. "Leave the Light On," starts off slow with what sounds like a harmonica (that was probably produced by a keyboard). But, the song is an achingly  beautiful ballad, well-balanced with a bright melody and brittle sad veneer. It has a quiet, faithful Stevie Wonder discipline to it. I know in the 60's this would have easily been a hit – could it be a hit today? In the right circles, with a little luck, this could tug at a younger person's heart just as it did back when soul music mattered. This is masterful stuff because despite the Stevie Wonder reference, the song is all Aaron Parnell Brown who is mining a vein of music that has been long ignored. 
From a laid back ballad to a darker brew – "Can't Stop,"  has an incredible groove out of the starting gate. Parnell's vocals are surrounded by the swarm of Tony Scherr's lead guitars, very rock oriented with an all-consuming soul strain. This reminds me of the power in many of Gene McDaniels' finest commercial songs of the 60's ("Tower of Strenght," "A Hundred Pounds of Clay"). The tickle of piano, the heavy bass line, snaky lead guitar notes, and steady drums. This is quite invigorating and proof positive that great soul music IS alive and well if you just look for it. Motown eat your heart out. This music reads authentic to my ears.
Parnell settles back with a cool, basic MOR soul song in "Just Leave," and though it follows the style of many similar commercial songs in the past Aaron still injects sufficient sincerity and soul throughout this ambitious and expressive Philly-soul song. There is angelic female backup, soft organ and electric piano runs, and this becomes an instant commercial endeavor that works. This would be a great song for an artist like Roberta Flack, the late Phoebe Snow, Dionne Warwick or a Lionel Ritchie.
"We All Fall In Love Sometimes,"  has Parnell in a more rugged vocal tone. This song is an Elton John-Bernie Taupin song. Aaron certainly has talent for ringing out sad notes. Well-supported with wonderfully poignant Taupin lyrics, tender sax, female backup, electric piano and as he proceeds he adds just the right amount of power to his vocal inflections and falsetto coloration. It just suggests that this man writes and sings his songs the way a true artist paints a portrait. A rich sax solo adds to the song and the electric keyboards are not cheesy. Even though it's not a Parnell original, it's rendered with a another respective Stevie Wonder feel to it and has a tight Eddie Kendrick's muscle in it. The title sounds like the song would be filled with clichés but it isn't. It's serious and thought-provoking. If this is what the finest that soul music can offer today – it's safe to say Aaron Parnell Brown deserves to make more. 
This song has infectious repetition akin to Bill Withers' "Ain't No Sunshine," and it's penetrating. "Changes," also features a wonderful mid-50's style guitar like Tony Mottola and Les Paul. Provided by Lage Lund -- it's curiously invigorating with his jazzy runs. Steady cymbal time, gentle percussion moves the tune along breezily. This almost has a 50's style / mood in it. Clyde McPhatter ("A Lover's Question") comes to mind as well as, the classic "Since I Met You Baby," by the wonderful Ivory Joe Hunter who used sax and piano as effectively as Aaron continues to do. And this is why I think Aaron should be commended. Clyde's vocal, however, is a tad higher than Aaron's but it's the "spirit" that I am referring to. This showcases some excellent diversification by Aaron. No over-emoting, or acrobatic vocal exercises just sincere singing by someone who knows how to penetrate the heart of a listener. 
One additional editorial note on R&B -- Clyde McPhatter is considered one of the best ever in the history of R&B -- and he wasn't even mentioned in a survey of the 50 best R&B singers ever. But Justin Timberlake and Jamie Foxx were. See what I mean by people who write about music with no sense of its history. 
"Everlasting Light," continues with Aaron's more rugged, angst-ridden vocal but the sweet piano notes pour forth in a spiritual manner in this powerful, uplifting and positive song. I could hear Elvis Presley include this on a Gospel album easily. It has the sympathetic energy of striking a responsive chord. This song John Legend would probably wish he composed. This is ideal for some of the younger, newer performers but Aaron's version -- is quite definitive.
The CD ends with the fabulously upbeat "Somewhere Around,"  with a heavy bass pound under the Tony Mason drums. Upon opening, Mason keeps a steady hi-hat beat and accentutates nicely with cross-stick on the rim of his snare. Appetizing and attractive to the ear. Written by Dan Auerbach and Patrick Carney (The Black Keys) -- the song has an under-current of jazz. I believe someone like Cassandra Wilson would pick up on this. It has a nice under-current funky rhythm, sublime keyboards, and the song showcases some vocal octaves. If you listen carefully you will hear more of the provocative Lage Lund guitar under the vocals.
None of this music is top heavy, lame or going through the motions. There's not a filler track in this nine song collection produced by Matt Pierson. Oli Rockenberger provided all keyboards except for organ by Shedrick Mitchell and all of those keyboard pieces were on the money. All players on this collection know their craft, and are great musicians. They understand the genre and are not merely playing a gig.
Aaron Parnell Brown had a lot of help from many composers and writers assisting him with his songs and this is obviously is why it's such a striking, diversified and satisfying collection.
Recorded entirely in Brooklyn, New York it absolutely has a nice New York soul appeal to it. It's street-smart and credible. Pass me an Orange Julius and a few hot dogs so I can rest back with my headphones and dig it all over again...quietly.
The CD package is a 4 panel with a nice silhouetted portrait of Mr. Brown. Lots of good information on the inside spread. No lyric booklet, maybe next time. If you ever enjoyed soul music of any era – Aaron Parnell Brown must be added to make it legitimate.
Photography: Photos on the CD: Steve Parke Photography - Others credited where photographer was known. Photo at right with redbrick by Lisa Schaffer
Website:  http://aaron-brown-fi9o.squarespace.com/
FaceBook:  https://www.facebook.com/AaronParnellBrown
SoundCloud: https://soundcloud.com/aaronparnellbrownmusic
Disclaimer: The opinions expressed in this review / commentary are those of the author and do not necessarily reflect the official position of No Depression. All photography is owned by the respective photographers and is their copyrighted image; credited where photographer's name was known & being used here solely as reference and will be removed on request.
John Apice / No Depression / September 2015