Album Review
Sour Bruthers drop EP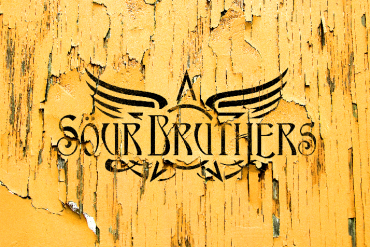 Sour Bruthers drop EP 
URL: https://sourbruthersband.com/music
Sporting three quality voices and a rough and ready synthesis of rock, blues, classic country, and singer/songwriter oriented sort of material, Sour Bruthers is a four piece act hailing from Chicago whose self titled debut is one of the best Americana releases in recent memory. The six song collection kicking off their recording career is anchored by the presence of brothers Tim Sour on vocals/guitar and Bill on vocals/bass, but these songs wouldn't pack the same wallop if the band's lineup didn't include the presence of second guitarist/vocalist Mikey A and drummer Tony Lunni. The four musicians possess a readily identifiable chemistry that invokes traditional influences with great vividness, but fills these songs with personality rather than slavish, by the numbers imitation. Sour Bruthers' debut will impress both intense roots music fans and casual listeners alike – anyone who appreciates music will appreciate the bracing authenticity of their performance.  
Blues rock is, far away, the single strongest influence on the band's sound and they embrace it with unabashed glee. The opener "Sinkin' Down" puts their bonafides on full view with a mid-tempo blues rock stomper particularly notable for a variety of reasons. The addition of slide guitar, in less hands, might have been a perfunctory touch, but it's some artfully laid in color for this tune and drummer Tony Lunni turns in one of his strongest performances on the EP. "Better Days" moves away from such an overt blues sound and, instead, opts more for the rock end of the spectrum while managing to incorporate a commercial bounce and sheen to the material that guarantees the song a wider potential audience than most. There's a concerted shift with style coming with the EP's third song "3 a.m.", but the shift is never so pronounced as to render the band unrecognizable. Instead, the departure from a strong electric guitar and rhythm section presence in favor of acoustic instruments and clearer-cut melodies. 
"All I Want" is steeped in blues rock and has a Stonesy swagger with an accompanying level of musicianship and songwriting that few acts like this could dare claim. It's refreshing to hear how deft the band is at pouring old wine into new bottles and Lunni, once again, distinguishes himself with the great swing in his drumming. "Release Me", the EP's last tune, ends the release on a conclusive note and with great flourish thanks to the way it recalls a number of musical styles while still remaining one of the EP's most entertaining tunes. The blues forms the basis of everything here, but Sour Bruthers manage to invoke many different echoes within the span of this playful finale. The self titled first release from Chicago's Sour Bruthers is an impressive opening salvo for a career that's sure to last for years to come. These guys are obviously geared, first and foremost, for live performance and this six song set will definitely infuse their live act with plenty of punch.  
Mindy McCall