Album Review
St. Paul & The Broken Bones Find a Fresh Perspective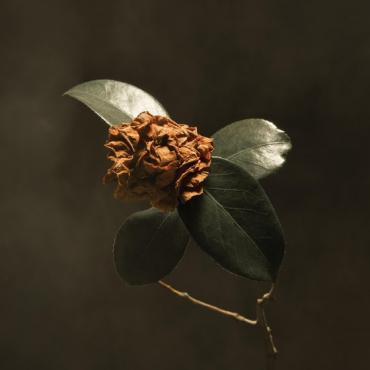 In the years since we first heard the explosive vocals of Paul Janeway, frontman of Alabama band St. Paul & the Broken Bones, we have seen a gradual slinking away from their retro soul sound and toward something funkier and more compelling. This shift has never been more evident than on the group's latest outing, Young Sick Camellia.
Following 2016's Sea of Noise, Janeway and his band had mastered their throwback pop-rock soul aesthetic and were ready to try something new. On Camellia, they slip away from what we're used to and into something a little more comfortable for where they're at now as a band, six years and four records in. As the group continues to explore their deep Southern roots, there's a newfound sense of ease – a relaxed approach that suits them, even as they struggle to piece together what it means to be a Southern man in 2018, and how to be at odds with a place you love.
The most revelatory aspect of Young Sick Camellia (named for Alabama's state flower) is Janeway's voice. The powerhouse seems less concerned with blowing us out of the water with impossible notes and more invested in the elasticity of his vocals. He can still belt one out, but it's a joy to hear him show some expert restraint. He holds space in all the right places, his voice at its most bouncy and fluid. We hear this showcased prominently on one of the album's lone ballads "Hurricanes," and on the piano banger "Convex."
Across Camellia, there is far more modern funk than traditional Southern gospel or retro soul, likely thanks to the touch of LA hip-hop and R&B producer Jack Splash. Songs like the beat-driven "Apollo" and the '70s dancefloor-beckoning "Got It Bad" feel like fearless departures from past St. Paul records. The latter calls into question the hypocrisy of conservative, organized religion, and while the message is strong, the way it's cradled by a silky groove makes it even stronger. On "Bruised Fruit," Janeway slows things down with an epic deep dive into an identity crisis. The deeply personal song, with its soul-shaking piano, horn, and string arrangement, finds Janeway trying to reconcile his own beliefs with the ones he just can't understand. "Blood is what I can't escape," he sings, his voice stunning, but pained.
Interspersed amongst the songs on Camellia are pieces of a phone conversation Janeway recorded with his Pawpaw before his death. That preserving of a blood relationship, despite differences of opinions and world views, may be the strongest statement on a record filled with them.