Album Review
Star & Micey Have a Blast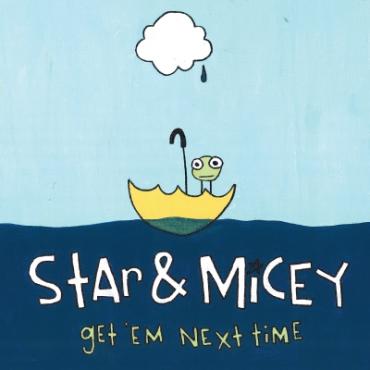 Normally, I'd tell you that you don't need another soulful, indie pop country band in your arsenal, but I would be wrong. You absolutely need Star & Micey.
The Memphis-based foursome has created some of their catchiest earworms yet with their new studio album Get 'Em Next Time (out March 11 on Thirty Tigers). The feel-good songs are ridiculously delightful, each like its own little confetti parade of blues, soul, twang, rock, and pop hooks that are undeniably catchy. It's a wonder anyone could listen to this record and not feel totally compelled to shake it, and smile while doing so.
First single and album opener "I Can't Wait" is a sexy gradual build of harmonious coordination between melody, backup singing, and instrumental arrangement. By the time the guitars erupt into a kind of sweet rock and roll symphony, you will feel elated, like you also can't wait.
So much of Get 'Em Next Time feels centered around the thrill of new-found love. From the aforementioned tune to the mischief-making, soul-busting "I Love You," to the throwback "Slo Dance," you may be having some heart palpitations and butterflies. There is a gleefulness to these songs, though none feel rushed or overwrought.
The arrangements on Get 'Em Next Time are whoppers. The sound is big, epic, and sweeping, especially the hopeful "Lucky" and the jaunty "#1," with its riled up, doo wop drum beat. Still though, there's a rootsy, homegrown vibe in all of it. Nothing is overly polished, and the group seems to revel in the lovingly messy tone they have created. It suits them. "Everything" and the title track "Get 'Em Next Time" especially fit this bill with their uninhibited looseness.
These songs are having fun with zero pretentiousness, and because of that, you'll want to join in and have some of that fun, too.