Album Review
Stax Soul Revival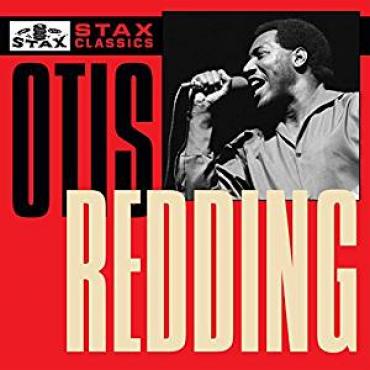 There has never been enough soul to go around. Even when it was being poured out by the bucketful, it drained away so quickly that nothing was left but a damp spot to mark its journey. But that damp spot has proven to be like a sponge. Add the right ingredients and it'll swell back up again. You just have to tweak the rejuvenation formula a bit. Instead of water, add some money. And instead of sunlight, shine a spotlight on it and it'll continue to flourish.
Stax Records was the repository for most of the soul garden that bloomed in the '60s. Otis Redding was the hothouse flower, and Booker T and the MGs were the stalk that sustained him. Otis was the voice of glorious misery, soul so deep it had no bottom. Pain burned a hole through his throat on the way out, but that didn't stop Otis from spewing it out it in great, burning waves that seared everything it touched. He celebrated pain, and got us to rejoice with him. Otis' broken heart healed us, his pain sustained us, his misery inspired us- to stand up,be strong, and take pride in the fact that we survived everything life threw at us in spite of seemingly unbeatable odds.
The golden era of soul lasted less than a decade. Otis's first hit was in '62, and he was dead by '67. His passing killed soul, and beat Stax down to a nub. Soul music dried up,but Stax hung on, and to celebrate their 60th anniversary, they've partnered with Rhino and the Concord Music Group, releasing what they've labeled "curated" collections of Stax's biggest hothouse bloomers.
The first batch is 4 CDs from Redding, Booker T and the MGs, Sam and Dave, and Carla Thomas. It's all stuff you've heard before, but that doesn't diminish any of it. You get Otis doing the song that got him his career, getting signed to Stax when he came to the studio as a valet/ driver for Johnny Jenkins, and after auditioning "These Arms Of Mine" at the end of Jenkins' session, left with a contract. Otis stretches out the syllables so far you think they're gonna snap, splashing you with bucketloads loads of scalding, deep dish soul.
He continues the onslaught with "Mr. Pitiful," stomping around in misery, daring you to interfere with him claiming his pitifulness and celebrating it. He commands "Respect," and takes Jagger and Richards to soul school on "Satisfaction." Redding never heard the Stones version. Guitarist/arranger Steve Cropper got a copy of the Stones record and played it for the band. He quickly jotted down the lyrics for Otis, handed them off, and after a cursory read thru, Otis cut it. When he couldn't remember a lyric, he'd just throw in a string of Otis-isms that ended up sounding more real than anything the English art school lads could come up with. It's loaded and dripping with soul- "Fa Fa Fa Fa," "That's How Strong My Love Is," "Pain In My Heart," and "Sitting on the Dock of the Bay" all conspire to steal your soul and kick your ass.
Carla Thomas continues the ass-whuppin with her great put down of Otis on "Tramp," croons soulfully on her big '66 hit "B-A-B-Y," and warbles sexily on" "I Like What You're Doing To Me." Also included is her duet with dad Rufus on "Cause I Love You."If you're pining for more of the Otis/Carla duets, not to worry. The next wave of re-releases will include the classic King and Queen.
When Sam and Dave sang "I'm a Soul Man," nobody disputed them. That vocal combination defined soul duets for all times. They took you church, then got down and rolled around on the barroom floor . This one's got a truckload of their most powerful stuff, including "Soul Man," "You Got Me Hummin', "I Thank You," and "I Take What I Want" should hold you till Double Dynamite comes out in July.
And then there are the Stax studio guys and sometimes road band for these acts, Booker T and the MGs. Steve Cropper's handprints were all over Otis' work, one of his guitar licks illuminated by Sam Moore's shout out "Play it, Steve" on "Soul Man." But the MGs were much more than a house band, producing a string of hits on their own including their biggest hit, '62's "Green Onions." That's included along with "Time Is Tight," Groovin'," "Hip-Hug-Her," and "Boot-Leg," notable because of Isaac Hayes replacing Booker T with a slightly psychedelic flavor on organ. There'll be more on the MGs in July as well- watch this space for details.
Whether you're rebuilding or replacing a collection or coming to it for the first time, this stuff is invaluable, a musical education that you can't afford to pass up. Feel free to cram and don't worry about exams. There are no finals here- this stuff just goes on and on.