Album Review
Steep Canyon Rangers Strengthen their Signal with "Radio"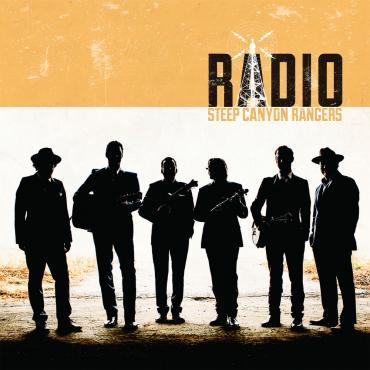 My generation – the high side of 30-something, we'll say – might be just about the last one to which radio mattered.
When I was a kid, I would surreptitiously turn on my clock radio after bedtime and listen for a while before drifting off to sleep. What exactly I listened to isn't important (and it's also embarrassing – I was a child of the '80s, let's leave it at that), but what does stick with me is just the act of inviting those voices into my room, and of wrapping my own little life dramas around whatever was being sung about in the songs that came on. I still get nostalgic when I hear those songs. They transport me to a time when the world was big and new and exciting, and my life story was still only in its earliest chapters.
The Steep Canyon Rangers – whose members are around my age – know that feeling. They wrote a song about the magic of radio and named their new album (Radio, out Aug. 28 on Rounder) after the medium.
"I really dug your double tape deck," is the first line of the title track (eighth-grade me would have swooned so hard at that, you guys; call me), then comes a name check of Casey Kasem, then an exuberant dive into the chorus:
I was born to the rhythm,
Rocked in the bosom,
Raised on the sound of the radio.
And when I want to get back,
I turn it up loud and I'm ready to go
That song, which comes first on the album, opens with a bang of a fiddle melody that nestles right in your head and sticks there (in a good way). And there's a bang of another sort: on drums. North Carolina-based Steep Canyon Rangers have added percussionist Mike Ashworth, who's been along for the ride on tour for quite some time, as an official band member. A bluegrass band with drums, you say? The "that ain't bluegrass" crowd will please exit the room now, and the rest of us will find that the Rangers have proved once again that they can expand the branches of the genre while staying close to its roots, all while making an album that's engaging, entertaining, and thought-provoking.
Ashworth's drums add extra backbone and some drive, but never get in the way. There are no wild drum solos or extraneous noise here, just a sensitive punctuation of the beat that gives SCR a more modern sound to go along with their songs about everyday modern life.
Much of the album – produced by Jerry Douglas -- is upbeat, even anthemic in places, but the boys can slow it down, too, with the lovely waltz "Blue Velvet Rain," rich with imagery in the lyrics and emotion in Woody Platt's vocal delivery, and "Down that Road," a Graham Sharp ode to dude friendship and a nod to dude vulnerability that's about as far from bro country as you can imagine.
It's one of those albums that's packed with hits, if only there were any justice or logic in today's radio. The title track would be a smash hit of summer, and the follow-up would be the galloping "Blow Me Away." "Break," a fast-paced duet that pairs Platt and his wife, Shannon Whitworth, is a great ride, too.
You might not catch much of this album on the radio or from a double tape deck, but however you listen to it – CD, MP3, streaming, whatever you kids are doing these days – you're getting a snapshot of the six Rangers (Platt on guitar, Sharp on banjo, Charles R. Humphrey III on bass, Mike Guggino on mandolin, the jaw-dropping Nicky Sanders on fiddle and Ashworth on drums, yes, drums) where they are right now. It speaks to me, as their contemporary, but I think these songs, honest in their writing and vibrant in sound, can get anyone on their wavelength.