Album Review
Stephen Fearing Embraces Universal Emotions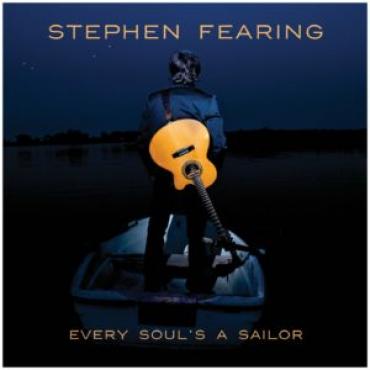 Stephen Fearing is a remarkably unassuming journeyman. While his ties with the Canadian super group of sorts, Blackie and the Rodeo Kings, and a string of superb solo albums that date back over 30 years might qualify for some sort of exceptional stature, Fearing continues to make music that's modest, unaffected and borne straight from his heart. Born in Vancouver, raised in Dublin and now a favorite son of his original mother country, his evocative folk style has won its share of devotees, most of whom reside on the opposite side of our northern border. 
In essence then, Every Soul's a Sailor is no different in direction than his previous efforts, an unequivocally honest set of songs that win easy comparison to James Taylor's more euphoric pronouncements on the one hand, and Jackson Browne's laments about love and loneliness on the other. "Carousel" is a perfect case in point. "Oh friend, why do you deny yourself, why do you pretend?" he asks his muse. "Get back on that horse and ride again." If that seems like a kind of universal encouragement, it's also adamant advice all of us need to heed at one time or another.

Fearing isn't fussy when it comes to his melodies either. The bluesy "Put Your Money Where Your Mouth Is," the mellow "Red Lights in the Rain" and the more roughshod duo, "Love Like Water" and "Blowhard Nation," may find distinction in their pacing, but not in the way they share their sentiments. Not surprisingly then, the arrangements eschew anything more than guitar, bass and drums, with the occasional brass and harmony vocals tossed in for good measure. These are, after all, honest and simple songs that attempt no more than offer an easy caress. If Every Soul's a Sailor appears to bind its emotions in an easy, one feeling fits-all bundle, there's certainly no denying its message is, at the very least, all inclusive as well.