Album Review
Steve Forbert's Long Overdue Tribute Arrives At Last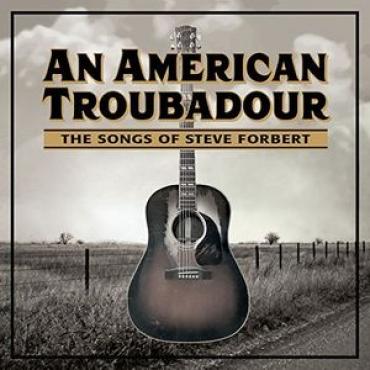 Even 40 years after he first emerged, a young, fresh-faced man/boy from Mississippi, Steve Forbert still remains the quintessential American journeyman. Although mainstream success has eluded him for the most part, he's still dedicated to his craft, releasing a succession of independent albums that show that neither craft nor creativity have dimmed with age. He labors on, hoping for wider acclaim but not chained to its prospects. Forbert is, for all intents and purposes, the ideal singer/songwriter, a man on a mission driven by both persistence and perseverance.

Given the consistency shown thrown throughout his career, it's apparent that this tribute is way overdue. Yet the fact that so many notables have turned out to pay homage shows that Forbert's talents are held in high regard. A generous 21 tracks make up this sumptuous collection, and while many of these renditions hew to the original template – John Oates and Bekka Bramlett's determined take on "I Blinked Once," Elliot Peck's robust rendition of "Goin' Down to Laurel," an absolutely lovely cover of "Romeo's Tune" by Nicki Bluhm & The Gramblers, and, ditto, Wes Langlois' sweet "I'm In Love With You" and Jackie Greene's gorgeous "If You're Waiting On Me" – all serve to express the remarkable diversity and generosity of spirit inherent in Forbert's music. Naturally, a couple of takes diverge from the template, among them, a funked up "You Cannot Win (If You Do Not Play)" by John Popper and the brassy "The Sweet Love That You Give (Sure Goes A Long, Long Way)" as performed by Jesse Bardwell among them, but the desire and determination never fail to surface throughout.
Despite its straightforward title, An American Troubadour: The Songs of Steve Forbert, released Oct. 6, does all it sets out to do, that is, to present a broad overview of the remarkable repertoire from one of America's finest. Like the artist himself, it's something worthy of admiration and appreciation.