Album Review
Steve Hussey and Jake Eddy Bring on "The Miller Girl"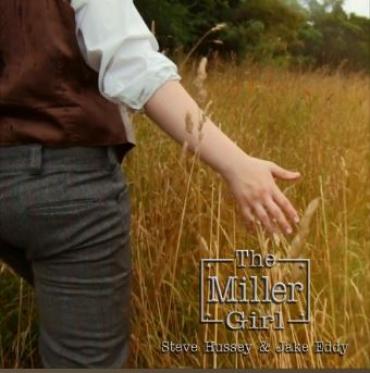 The infectious duo of Steve Hussey and Jake Eddy have just released their new record this week, The Miller Girl, out on November 22nd via Merf Records. Sharing their first single, "Into the Ether," we get a perfect first glimpse into the captivating new record. Infused with a sound that brings to life elements of Americana, Bluegrass, and a dose of Country, the group take the wheel to bring a record that is equally unique, insightful, and well-written. 


Changing lanes from vibrant doses to dark and haunting,  Steve Hussey and Jake Eddy accomplish it all on the record. Hussey satys of the debut track, "Into the Ether,": "It's about lost love and shattered dreams to me personally, but it's about where the listener places it that's important. The county line in the chorus really just represents "anywhere but here." A need to escape from some garbage that's happening." 


For those who enjoy the musical stylings of Ryan Adams, Avett Brothers, Jason Isbell and Old Crow Medicine show,  Steve Hussey and Jake Eddy prominently put their names on the Americana-Roots music map, and for good reason. Within every listen of The Miller Girl, the duo has you falling in love with their eclectic musical blend. Key pieces such as "I Pick You Up," and "Looking for Love," drive the record home with a sense of their hearts and soul being poured into the record. This is one train we can get on board with.
 Steve Hussey and Jake Eddy's The Miller Girl is out now via Bandcamp.


Websites:
https://stevehusseyandjakeeddy.bandcamp.com/releases
https://www.facebook.com/thestevehusseymusic/
https://www.facebook.com/Jake-Eddy-Music
http://stevehusseymusic.com/