Album Review
Sunny Sounds from Mark Olson and Ingunn Ringvold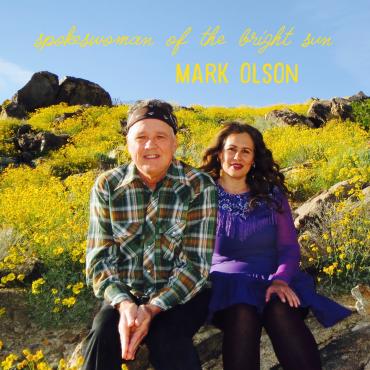 Mark Olson has a formidable bar to meet, and it's mostly due to his own early accomplishments. Having played a seminal role in the Jayhawks – one of the most influential bands in the then-emerging genre of Americana during the '80s and early '90s – he later went on to work with his wife, singer-songwriter Victoria Williams, and co-helmed the communal combo called the Original Harmony Ridge Creekdippers. Although that band received wider recognition in Europe, they still managed to accumulate an impressive body of work that holds up to this day.
Following his personal and professional break-up with Williams in 2005, he began putting out a further series of albums under his own name. After a pair of one-off reunions with his former Jayhawks collaborator Gary Louris, Olson met his future wife, Norwegian musician Ingunn Ringvold, and turned his attention to making music in tandem as a twosome. A previous effort, Good Bye Lizelle, set the stage for their current collaboration, Spokeswoman of the Bright Sun, a dual effort that finds Olson taking top billing. Regardless, it's clear that both he and Ringvold took equal roles in the album's conception and creation, in the songwriting and in the execution; he sings and and plays guitars and dulcimer, she adds vocals, melotron, chamberlin and something called a qanon. Their combined efforts give the album a quaint, chamber pop feel, a sound akin to the band Love, the Left Banke, and other outfits of the era prone to bask on the very fringe of flowery '60s psychedelia. 
While that may not have been the duo's entire intent, the results work well, Olson's wistful vocals, gentle harmonies and wide-eyed outlook conveying a paisley pop sound that's somehow both whimsical and reflective. The songs – "Dear Elisabeth," "Time of Love," "Nicola," and "All My Days" in particular – also bring to mind hints of the Incredible String Band in their lilting gait and angular execution. Still, comparisons should not negate the easy, affable tones and the sumptuous serendipity fully displayed here. Indeed, this Spokeswoman has substance to share.