Album Review
Talking From Shore To Shore With Ben Glover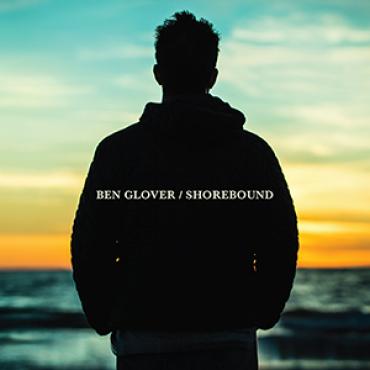 Irish singer-songwriter Ben Glover's new album, Shorebound is a lot more than just his seventh solo release. Glover marks ten years of recording with a collection of songs, most of which he wrote with some of today's finest roots musicians. I spoke to Glover recently on his UK tour with Mary Gauthier about the album and his writing more generally.
As its title might suggest, Glover's previous release, The Emigrant, had an itinerant feel, asking "where do I belong?" Is Shorebound the answer? "Yes, I think so. The Emigrant does have a sense of "who am I?" I wrote it during an unsettling time, flitting between Ireland and Nashville. I now have a strong sense of belonging in both. I had a regular gig in an Irish bar in Nashville where playing those old Irish folk songs I fell in love with all the old music again, the ballads, everything. I'd say the songs in Shorebound reflect that more settled feeling, being at ease in your own skin".
How did you team up with artists such as Mary Gauthier, Gretchen Peters, Neilson Hubbard, Kim Richey? "I have great respect for each as a musician but they aren't there just because of that. Above all, music or not, they are my friends. Shorebound is about taking stock now. These are my closest collaborators over the past ten years, certainly the past four or so. I get a lot out of working with other people. You'll have to ask them if that's mutual!. All are very honest writers, I believe like attracts like. This is a true bond, organic and definitely not a marketing idea to drum up sales".
Shorebound does have a "this is where I belong" feel, not so much to do with geography but in the way Glover and his friends blend their myriad of styles into what is an exceptionally true and contemporary example of roots music. If someone asks, "what is Americana?" play this. There isn't a standout example, that's the point, that blend like the finest whiskey, runs throughout until the bottle is finished.
The ease starts right at the beginning with the confident sounding 'What You Love Will Break Your Heart' co-written with Amy Speace. The rich sound of guitarists Kris Donegan and Juan Solezano are boosted by Neilson Hubbard's sumptuous production.
Glover's husky voice gains greater prominence in 'A Wound That Seeks the Arrow'. This duet with Angel Snow has an atmospheric backing that at no point upstages the two singers harmonising then taking turns. 'Northern Stars' featuring Majolin and Matt McGinn takes Glover back to his Irish home, and highlights his reflective style.
As befits his co-writer, Mary Gauthier, 'Killer in the Catbird Seat' is dark, all about murder. They wrote it while on tour in Ireland again, tying in Glover's roots with his new home. They create a haunting sound of impending malevolence. Glover's voice quivers with tension as the slide wails in the background.
The strain continues on 'Dancing With the Beast' written with Gretchen Peters and title track to her own new album. Between them they get right into the hopelessness of a relationship based on dominance, "We circle round the room together/Seal this devil's bargain with a kiss/One by one the lights go out inside me/And I'm falling into the abyss".
'Ride the River' with Kim Richey has an expansive air where they both express the essential optimism of any travelling song. It's good to see producer, Neilson Hubbard, featuring on a song himself; 'Song For the Fighting' builds into a mighty crescendo but again the superb arrangements never swamp Glover's persistent question, "tell me what you believe in?"
There is an upbeat, very high quality pop vibe to 'Wildfire', perhaps that's Ricky Ross. It's chorus blasts, "we're going to rage/we're going to burn/we're going to spread like wildfire". Glover could have been doing this stuff all his life.
The final two collaborations return to pure Americana, particularly with Anthony Toner on 'My Shipwrecked Friend'. Together they declare their support for a friend who's fallen on hard times in the vivd imagery of shipwrecked survivors. Robert Vincent is the partner on 'Keeper Of My Heart', which brings out Glover's bond with the natural world. "I grew up next to water, it gets into your soul and always stays with you".
I've left Glover's two solos to the end because one, 'Kindness' he thinks is unlikely to surpass. Its message is simple, in this toxic world a little kindness would help so much,"it pulls together all the lessons I've learned in life. It's my personal mantra and if I could pass on anything that might help the world, it would be the importance of kindness. The song is me talking to myself and is the most important thing I've written and I doubt I'll write anything more meaningful'.
It is a prayer, "More than all/May this be true/May you know kindness/May kindness know you", is given added resonance as Glover's voice drops to a whisper.
That did prompt the inevitable, "after this, what's next?" That's easy because Glover is part of The Orphan Brigade, a project with Hubbard and Joshua Britt. "We started off as a one-off to do Soundtrack to a Ghost Story, about a haunted house Kentucky during the American Civil War. Last year we recorded Heart of the Cave inspired by 2,500 year old caves in the middle of Italy. The Orphan Brigade now feels like family and is no longer a side project. We will return to recording next year, Ireland this time".
It was great talking to Ben, there's a lot on Shorebound and I feel very lucky to have been given my personal liner notes. Shorebound is a remarkable collaboration in which Ben Glover's natural ability to draw out the individual qualities of each artist has resulted in an album that defines today's Americana.