Album Review
Tantalizing Teddy Thompson: The Dori Freeman Story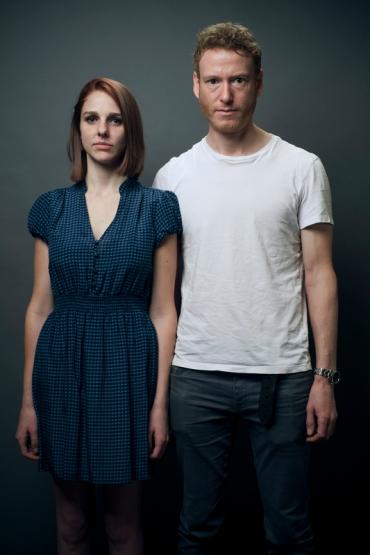 Every once in awhile, the great singer-songwriter Teddy Thompson—son of Richard and Linda—will get a clip of unsolicited music sent to him over the Internet. These tunes are typically bad to the point of amusement, he says, adding, "Unless you're totally delusional, most people realize it's not going to work."
But it worked for Dori Freeman, a 24-year-old singer and guitarist from tiny Galax, Virginia, a Blue Ridge Parkway town of some 7,000 which lies along Appalachia's artistically fertile Crooked Road.
"It took me maybe 10 to 12 seconds to realize she's great," Thompson says of his first listen to "Lullaby," the simple, elegant waltz that Freeman sent him via Facebook in late 2014. By early 2015, Thompson was in a New York studio, serving as producer of Freeman's self-titled debut album, due out February 5 on Free Dirt Records. (The album was financed entirely by $12,000 raised in a Kickstarter campaign.)
"I didn't really do anything other than put a microphone in front of her," he says of their collaboration. "She's in The Carter Family or Iris Dement aesthetic—maybe a little Gillian Welch. Their approach to singing and writing is quite similar—that straight-to-the-heart delivery."
Freeman grew up "surrounded by bluegrass and old-time and folk and blues," she says of her upbringing in Galax, where her father and granddad—a fiddler and guitarist, respectively—play every Friday at the Front Porch Gallery and Frame Shop, which the Freeman clan owns. But her influences stray far from the Crooked Road.
Around the time Freeman first picked up a guitar at the age of 15, she took a shine to the music of Rufus Wainwright and, in turn, his longtime friend Thompson.  "He was the only person I reached out to," says the petite, strawberry-blonde Freeman of her long-shot Facebook message. "I've been a huge fan of Teddy's for a really long time."
When Freeman and Thompson got together, he says she wanted him to sing on the record "as much as possible." Ultimately, he agreed to lend harmonies to three ballads—"Where I Stood," "Any Wonder" and "A Song For Paul"—which, probably not by coincidence, are the album's strongest tracks. Here, Freeman's voice is languid and dreamy, with hints of Patty Griffin, Norah Jones and Seattle's vastly under-appreciated Zoe Muth. But she's got a spunkier side as well: "Tell Me" is a punchy, witty affair that recalls Lydia Loveless, where Freeman's voice produces a blissful, triple-hitched yodel effect on the word "man" that's apt to make a woman take her dress in her fingertips, tilt her head toward the sun and spin around barefoot in the grass.
With an out-of-nowhere debut this hot—Rolling Stone Country tapped it as one of the 35 most anticipated roots releases of 2016—one might expect Freeman to make Nashville her permanent address. But that's not going to happen anytime soon.
"I was brought up here and have spent the better part of my adult life here," she says of her Galax roots. "I feel an incredible bond to this part of the country.  I think a large part of America has a very specific idea of what Appalachia or bluegrass is. I think people think of this area and they think of hillbillies and being isolated and poverty and things like that. My experience living here is one of meeting genuine, honest people who don't have any affectation and are really proud of their culture. I'm really proud of my culture as a result of that."