Album Review
Tawny Ellis Brings Ghosts to FAME Studios with New EP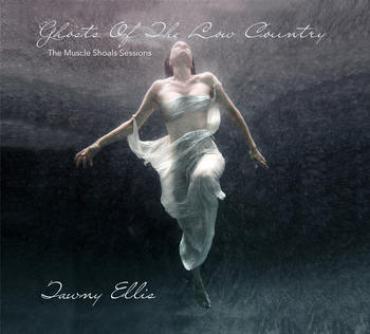 The powerhouse smoky rasp of Tawny Ellis is one you won't soon forget. On her four-track EP Ghosts of the Low Country, the Savannah, Georgia-bred Ellis was inspired by the documentary Muscle Shoals, which chronicled the notorious FAME Studios in Alabama, where she also recorded. Working with her husband and collaborator Gio Loria, as well as noted FAME producer Rick Hall, Ellis taps into the soulful spirit of this beloved place, capturing the magic of the area and all the incredible music that's come out of it.
Ellis smoothly transitions between a full-bodied belting out delivery and a quieter, softer sound, playing to her strengths in all the right places and showing off her spectacular range. With two originals and two covers, it may not seem like there's much to explore on Ghosts, but don't judge too quickly in this case. Ellis brings a low sexiness to Patsy Cline's classic "Walkin' after Midnight," taking it down from the epic country-western heights of Cline's iconic performance and giving it a darker tint. It's not the standout on Ghosts, but it is a worthy take and the steel guitar, played by Ellis herself, glows.
Where Ellis really shines is on the title track, a richly historic tour-de-force vocal performance and impressive feat of songwriting. The song tells the story of the "Singing River" in Tennessee, to where Native American Teh-La-Nay epically journeyed back, after being forced from her tribe to a reservation in Oklahoma as part of the Indian Removal Act. It's a famous tale that's given new life thanks to Ellis' impassioned and spiritual song.
With the addition of Athens band Five Eight guitarist Sean Dunn and drummer Patrick Ferguson, Ellis takes on one of their originals "Desperate Tonight," a subtly beautiful country song that exhibits her exceptional ability to control her voice and convey deep heartache as the tragic song suggests. As a side project for all involved, Ghosts is a little gem that should not fly under the radar.