Album Review
Terri Hendrix Surveys The Slaughterhouse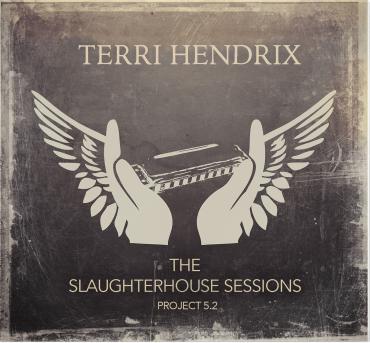 Terri Hendrix has long been considered one of Texas' most prolific and significant singer/songwriters, thanks in part to a 20 year career and more than a dozen albums released on her own Wilory Records label. Accorded top honors by her home state, she's achieved singular standing for her rustic blend of rock, folk, blues and country, all bound together by her own unique brand of Americana. She is, in short, a true gem, the epitome of an assured and accomplished artist.
Her latest project is actually an ongoing collection of albums which she's dubbed Project series.  Each of these efforts offers a personal perspective, providing intimate glimpses at everyday emotions and the defining impulses of the human condition. The first album in the series, last year's Love You Strong, was a powerful treatise about matters of the heart, told in tender terms with rich, robust accompaniment and helmed by multi-instrumentalist and erstwhile collaborator Lloyd Maines. A second set of songs, The Slaughterhouse Sessions, follows quickly on its heels and expands those insular parameters, taking on the broader subjects of cultural conflict, human suffering and the ravages of war and strife. Maines returns to the role of producer, but the sound is significantly stripped down, often resembling archaic folk ballads delivered without compromise straight from the source. That belies the point that most of the entries are original compositions by Hendrix and Maines, and yet the assurance of authenticity conveys a rugged rootsy impression.
It's to Hendrix's credit that she's chosen to pursue her multifaceted muse in such diverse directions, while also making an implicit statement on humanity's deepest and darkest confines. That is, after all, the ultimate artistic expression and yet another reason why Hendrix deserves all the kudos she's been accorded.