Album Review
Texas Dubstep & a Few Lines of Koch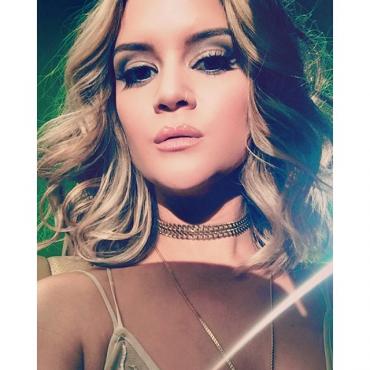 I have a feeling "How It's Done," a sultry power ballad from the up-and-coming Maren Morris, will be a huge hit on country radio. Which is astonishing, because it's not remotely a country song. While at least three tracks off the 26-year-old's new release, Hero, sound exactly like her pal and fellow Texan Kacey Musgraves, "How It's Done" is pure Beyonce with a reggae bridge dropped in. (Perhaps not coincidentally, Morris chose to cover Queen Bey's "Halo" on Bobby Bones' show not too long ago.)
Employing millennial hip-hop patois, the song's narrator has finally reeled in a man she's been eyeing for a while. But far from submitting to him, she takes charge of every aspect of the relationship--most notably the physical. His prescription is a feisty, take-charge woman, and Morris--whose prolific use of the word "shit" on Hero rivals that of the raunchiest rappers (nevertheless, I played the LP repeatedly for my preschool-age daughters over the weekend, because I'm a terrible father)--is nothing if not that, despite boasting a face that rivals Selena Gomez's in its ability to pass for a high school sophomore's.
Morris is about to hit the road in support of Keith Urban, another artist who's wholly unconcerned with whether a given song lands in the same area code as the country genre. Such a willingness to chuck the playbook is admirable, although I've never been crazy about Urban and various Music Row bros who've layered beats and beeps over banjos. But Morris fries up the chicken--"'80s Mercedes" and her current hit, "My Church," being particularly poignant examples--so well that her more experimental fare ("Rich" is basically Nashville's answer to Lorde's "Royals") feels hard-earned and bold. Whereas a hick-hop hack like Sam Hunt might seem like an impostor, Morris has a credible base from which to take flight in whatever direction she pleases.
Like Morris, Houston's Libby Koch is a native Texan. But that's about all the two share in common. The revelation in Koch's delightful new album, Just Move On, is how much she finds between the lines--the first-base line being drawn by Trisha Yearwood and the third-base line lurching toward the Indigo Girls. By today's standards, Koch's country-folk is probably too traditional to occupy airspace alongside Morris' adventurous confections, but candy's not as nurturing. Immediately endearing onstage, Koch produces songs which are are warm, vulnerable and relatable, like a bowl of gumbo and a mug of Shiner Bock at the end of a hard, rainy day. Her music makes you want to persevere on the off chance that the new morning might yield an unexpected creation. Such moments can be fleeting, but there are none as rewarding.