Album Review
These Boots Were Made for Kicking Ass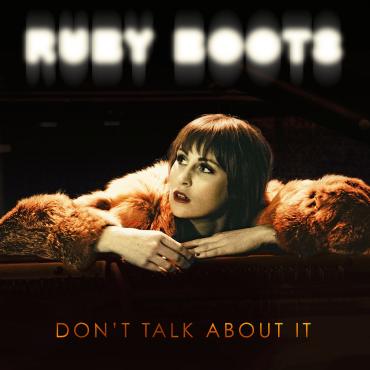 Ruby Boots has lived the hard-nosed country music ideal, but she's done it her own way.
Left home as a teenager? Check. Punched the clock at a tough manual labor job (also as a teenager)? Check. Eventually drifted to Nashville with a head full of songs? Check. Yet the home she left as a teenager was in Perth, Australia. And the job was on a pearling boat — in fact, per a recent Rolling Stone interview, it was on one of these seagoing boats that she first really picked up a guitar. And when she made it to Nashville, it was from the opposite side of the world.
So when it came time for Ruby Boots to make her second record — her first in the music city — again, she did it her own way.
Ruby Boots is the performance name of Bex Chilcott, and Chilcott knows what she's about. She has many miles under her boots, and she writes and sings with the no-nonsense emotional authority of someone who has been there, done that, made that mistake, and moved on wiser. She's rarely beholden to genre, either, and her new Don't Talk About It LP blurs lines and kicks ass with confidence borne of living life on her own terms.
Consider stylistic hybrids like opening track "It's So Cruel," which is defined by fuzzed-out psych-rock guitars. The thick textures (and those delicious guitars) are pure Queens of the Stone Age, though there's Nashville swing rather than stoner drive in the rhythm section (courtesy of backing band the Texas Gentlemen). Add Ruby Boots' voice, which can range from Cyndi Lauper's snap and verve to a Joplin-esque howl, and you end up with a distinctive record indeed.
"I thought I could have been the wife of you / I got to meet your ex-wife / I met your girlfriend too," Chilcott sings in "It's So Cruel," which documents a fling from its exciting genesis to its less than stellar denouement. Chilcott doesn't dwell or mope, though. As cruel and awful as the situation ultimately was, most of the song is dedicated to the fact that the fling was fun — until it wasn't. So she moved on.
With a nom de plume like Ruby Boots, the mind jumps to Nancy Sinatra whether it's supposed to or not. Yet "Believe in Heaven" moves with a mid-tempo strut that's part Supremes and part "These Boots Are Made for Walkin'." There's more than just a free association connection between the two boots, though: Like Sinatra did in her 1966 hit, Chilcott sets the terms — and the consequences — in her relationships. And like Sinatra, Chilcott has no patience for men who waste her time.
"You had it all worked out in your mind / you weren't leaving me behind / three kids, a diamond ring / me dressed in white," Chilcott sings to a man who's way more into her than she is into him in "Infatuation." "I didn't leave you / hanging by a thread / in everything I said / I'm saying no." Countless women have been in her boots — they're in a bar, just enjoying themselves, and a dude gets a little too excited. In this song, Chilcott calmly puts up her hand and tells him to chill; it's not love, it's merely infatuation, and it'll pass.
Two stunning cuts, "Break My Heart Twice" and the unadorned "I Am a Woman," reveal a vulnerable and a tender Chilcott, respectively, while memorable closer "Don't Give a Damn" reveals her at her self-sufficient best. If anything captures the spirit of this excellent record, though, it's the chorus of "I'll Make it Through." "Even if it's tough / I ain't gonna fake it," Chilcott sings with patient resignation. "even if it hurts / well, you know I could take it." Chilcott's been there. She's done that. And she's written a set of kickass songs revealing that she's as tough as most of us wish we were.