Album Review
They're Happy Days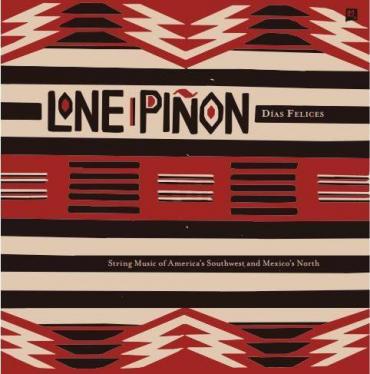 This new release from New Mexico, the self-professed "land of enchantment", is sure to get you dancing. Acoustic trio, Lone Pinõn's second album, Días Felices (literally translated Happy Days), is a fiesta of music that pays homage to the borderland's cultural roots. The band hail from different geographic, cultural, and musical backgrounds but have come together since 2012 to revive the New Mexican Chicano string band style. According to the band's bio, they "bring a devoted and explosive musicianship to Northern New Mexican... and Mexican music".

It's a challenge not to clap, tap, or sway along with these rhythms. Catchy melodies abound, the vocal harmonies sung in Spanish, English, and Nahuatl. The instruments also sing: violin, accordion, guitar, guitarrón, and upright bass. Multiple themes recur and duel. Some are upbeat and  some are dark and mesmerising. Some songs sound like soundtracks, some a wedding jig, some a squaredance. 

The opening instrumental track, "El Borrachito", is a celebratory introduction and heralds the party to follow. Another fifteen tracks of dance music and crooning ballads demonstrate Lone Pinõn's complex repertoire. Standout tracks are: "Estas Lindas Flores", a duet of vocals and accordion in a jolly hoedown; "El Querreque", a toe-tapper in huapango style; and "La Llorona", alternating brisk fiddle and doleful lament that tells a clear narrative with or without lyrics.

Listening to this album highlights the pleasure to be derived from cross cultural relationships. These Días Felices are uplifting.
Días Felices – Lone Pinõn 
Release March 2017
Living Music Duplication