Album Review
Things Have Changed for American Aquarium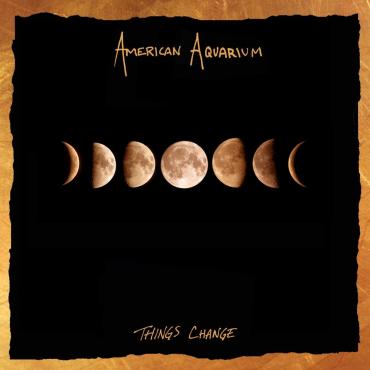 Things do indeed change, sometimes daily, by the minute, or in some cases, the split of a second. What has definitely changed is the lineup of American Aquarium, leaving a newly sober BJ Barham to fill the void with a new set of crack musicians. Things Change is intensely produced and perhaps a bit overly designed. But the new band is tight, and the new songs are transparent. Clearly, the life changes, new outlook, and political landscape have left their proverbial mark on Barham's songwriting, which still holds fast to his ideals and impressive wordplay but seems to be missing the mark of Southern rock-and-roll and careening towards pop country at times.
On the heels of Barham's now two-year-old solo record, Rockingham, and with a new cast of musical companions, there was hope of a rejuvenation of American Aquarium's Burn. Flicker. Die.-era gusto with its honest-to-God build-ups and just the right amount of grit. But Things Change is sanded clean with several layers of poly applied and then rubbed out with steel wool for a plate of glass, gloss finish.
There are a few diamonds in the not-so-rough: The familial dust-up "Tough Folks" is memorable, as is "Work Conquers All," in which I hear a bunch of Haggard and that's a beautiful thing. Album opener "The World Is On Fire" is a broadhead through the vitals of the Trumptopian present with meticulously sharpened wordsmithing emoting at over 5 minutes in length. The dust clears, leaving no question of Barham's take on modern-day politics in the US of A. 
Barham's songwriting is in recollection mode, obviously self-evaluating and full of sorrow for the wrongs of the past but circling back and attempting to find new fodder for the cannon aimed onward and upward. His brutal honesty is commendable; it takes an unbelievable amount of guts and bravado to bare what Barham does, especially with a new set of band brothers in the trenches.