Album Review
Tia McGraff - Stubborn in My Blood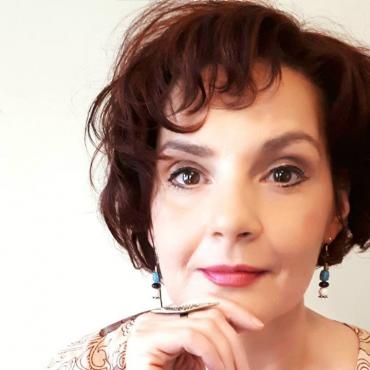 Tia McGraff - Stubborn in My Blood
URL: https://www.tiamcgraff.com/
"Pilot of Change", the opener for Tia McGraff's new album Stubborn in My Blood, has all the makings of a great single and it's thanks, in some part, to the unique blend of the poetic and conversational powering the song's lyrics. McGraff's emphatic delivery is a factor, as well, as she elevates the fine writing to another level entirely with her impassioned phrasing. "Hole in Your Heart" moves from the country rock into a quieter, reflective effort performed on a downcast note, but nonetheless possessing memorably dark beauty. There is a little electric guitar in this song, but the bulk of the track features McGraff accompanied by nothing else but some expertly dispatched six string work. The production captures these varying elements with the same clarity and attention to detail.
"Travelin' by Guitar" is a paean to the musician's life and the power of their art to transform lives, at least temporarily, and offer succor to their audiences. McGraff's vocal makes this quite an experience and the arrangement takes a number of inventive turns along the way. "Own Your Sunshine" is one of the cleverer songs included on Stubborn In My Blood and has a winding musical setup bringing listeners in from the first and keeping them for the duration. Much of the reason why can be chalked up to the alluring vocal melody and the melodic virtues generated by the musicians. She has a distinctive songwriting voice that comes through in this song and the opener that proudly wears its influences, but ultimately no one else working today writes quite like McGraff while touching on universal and common themes.
"Strong" is a beautiful ballad built around piano and a show stopping McGraff vocal that sounds like she's teetering on the edge of blowing out her voice. She gives everything of herself to this tune and the obvious force she puts into the song suggests it has intense personal meaning for her. Much like the opener "Pilot of Change", "Strong" is definitely a great candidate for being a single and will move virtually anyone who hears the song in full. The cover of seminal folk-rock hit "One Tin Soldier" is in good hands with McGraff and retains much of its folk/rock sound in her recording. "Here With Me Tonight" is a beautifully wrought love song and one of the album's most accessible numbers, but still identifiably McGraff's own. She ends Stubborn in My Blood with the song "Forbidden" and it's a track in keeping with the album's sound up to this point. McGraff lays out another fine vocal with a slightly world weary, yet wise, quality and it finishes the release on a reflective note. Tia McGraff and Tommy Parham continue proving they are one of the best creative duos working today with the release of Stubborn in My Blood and the album's eleven songs will be invaluable additions to their live act. It's a deep feeling and thoughtful album full of the heart and tears defining our lives.
TWITTER: https://twitter.com/jaketheroaddawg
Mindy McCall