Album Review
Tilted Axes Impresses on New Release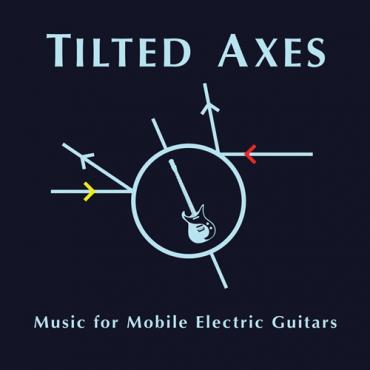 To the delight of my ears, Tilted Axes have just shared their new record titled Music for Mobile Guitars. Hailing from New York City, Tilted Axes carries over post rock and alternative elements with a unique flare. Reminiscent of modern bands such as Battles and Radiohead, we hear a rising artistry that has sprung to life.
On the record, we hear Tilted Axes creating a dose of melodic art rock that is brought to life with dreamy musical landscapes and ambitious melodies. Personal favorites on the record include "Shapes" and "Pedal Swells," though each song prominently stands its own grounds. On Music for Mobile Guitars we see an artist quickly rising to the top with a set of songs that will quickly impress your ears with an impressive group of electric guitarists in tow.
The brainchild of composer and performer Patrick Grant, he forms an ensembles of electric guitar players for a stunning and captivating release.
LINKS
http://www.tiltedaxes.net/tiltedaxes.html
 https://www.facebook.com/tiltedaxes
https://www.twitter.com/tiltedaxes