Album Review
Traveling The River Huff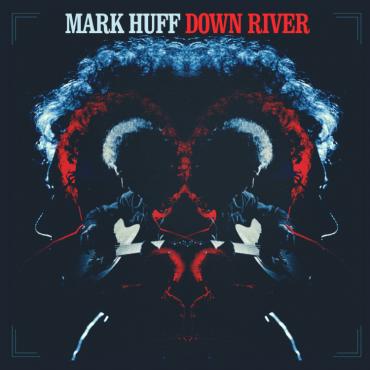 Eternal troubadour Mark Huff graces 2016 with the release of a fresh EP, Down River. A sixpack of sad songs wrapped neatly in rootsy power pop and bluesy rock and roll. Huff gathered a rock-solid crew of Nashville talent, including guitar work by the guy whose licks soundtracked my high school and adult proper, Audley Freed. You'll immediately recognize Freed's tone from his past life, handling the heavy lifting for the brothers Robinson in clearly the best lineup of the mighty Black Crowes ever, and backing a slew of other notable artists.
Huff's latest offering steadies the roots rock course he's been sailing for decades, the Down River EP, being his eighth solo release since the demise of his band Smart Bomb, formed with his brother in the Las Vegas desert heat in the late '80s. By 1989, Huff released his first solo record Happy Judgement Day and has not had a single release since that's not been touted by at least one rag or another.
And Down River is a saunter down the river Huff and ending in the bluesy waters of his lyrics, Mark Robinson's mandolin and slide guitar, and Jen Gunderson's accordion, culminating in the haunting, yet equally addictive title track.
This EP finds perhaps a bit more subdued vibe than earlier efforts but is not short on addictive and well-crafted roots rock. Laying back for tasteful solos by Freed, Huff, and Robinson, the vibe extends from dagger-like lyrics to airy earthy levels of sonic exploration. In the EP opener "Just Before the Fade," Huff opts for sheer simplicity while delivering the story in lyrical form, while the music takes us further down the uncharted River Huff, in Class 5 rapids of guitar solos and backlines.
The nostalgic build-up of pop rocker "Sweeter Than" is saccharine-sweet hick pop in its coolest mold. Obtusely, "Almost True" kicks a '60s garage surf vibe squarely in its ass. Duly noted, these songs were written in a ten-day flash of creativity and inevitability.
Keep on kickin' ass, Mr. Huff.