Album Review
The Triumphant Return of the Secret Sisters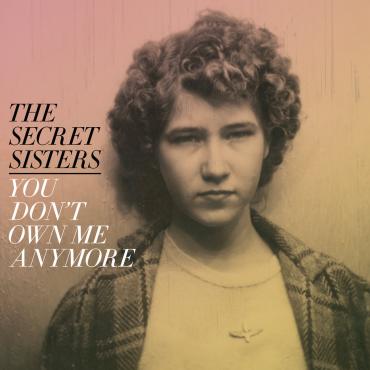 The Secret Sisters, much like the characters in some of their songs, know a thing or two about surviving.
After a meteoric debut in 2010 shepherded by the likes of Dave Cobb and T Bone Burnett and heaps of praise for both their self-titled, cover-heavy album and their live shows, they found themselves dropped by their label, set adrift in a management change, and embroiled in a lawsuit. Ultimately, the sisters – Lydia and Laura Rogers – had to file personal bankruptcy. They went from opening shows for Bob Dylan and Paul Simon to cleaning houses to make ends meet. That's a pretty tough spot from which to think about new music, but amid all the chaos, new songs were brewing. A nudge from Brandi Carlile (who ended up producing, along with her bandmates the Hanseroth twins) and a successful crowdfunding campaign brought You Don't Own Me Anymore (released June 9 on New West Records) to life.
And what a vivid, beating-heart life it is. It's hard to put this album on as background music when the characters reach out so openly, the music spills out so energetically, and the harmonies pull heartstrings so earnestly. Listen, each song compels, and learn something. Or at least feel something – and it seems nearly the whole range of human emotion is represented here, as realistically as a phone call from a friend or the pages of a diary.
Opening track "Tennessee River Runs Low" (check it out in the video below) is a delightfully retro-sounding declaration of intent – a statement that the Sisters are back and ready for whatever life might wish to dish out. And what follows is equally compelling and just plain great to listen to. "He's Fine" captures with aching realism the heartbreak of being alone after the one you love ends up loving someone else, and "To All the Girls Who Cry" is a warm hug and a glass of wine to all sisters who are hurting. Title track "You Don't Own Me Anymore" is simultaneously lovely and dark in sound, a chronicle of the process of standing up after being knocked down. It's an entirely new take on an age-old theme – something the Secret Sisters prove on this album they excel at.
The sisters' soaring harmonies sound like a letter found in a closet, nostalgic and classic – yet utterly modern as applied to songs that capture life in our own time. On You Don't Own Me Anymore, the Secret Sisters have found their sound, and appear utterly at home and here to stay.