Album Review
tUnE-yArDs I can feel you creep into my private life Proves Musically Challenging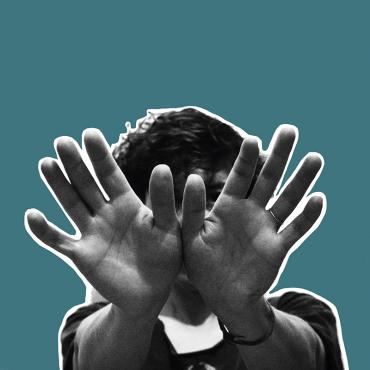 One of the most incredible things about art is how it challenges us to think in different ways. tUnE-yArDs' Merrill Garbus accepts this challenge to the extreme on her fourth LP, I can feel you creep into my private life: It is certainly not an easy listen. Gone are the days in which Garbus took her ukulele and a smattering of looping pedals she worked with her feet to create quirky, textural folk-pop tinged with digital tools. Without its overtly social and political commentary, I can feel you creep into my private life could well be a straightforward dance record.
As a preface to the album, Garbus actually wrote a letter to any media members considering writing about I can feel you creep into my private life. "Dear valued journalist," she begins. "First, thank you for your time, and your ears, and for writing about this music.  I don't take for granted the airtime Tune-Yards receives, and I'm grateful for your role in that.  This album feels so complicated and personal that I decided to take responsibility for it with my own words." She then goes on to discuss the books she read (ranging from the musical Last Night a DJ Saved My Life: The History of the Disc Jockey to the racial White Like Me, What Does It Mean to Be White?: Developing White Racial Literacy to the scientific and existential Sapiens, The Sixth Extinction), the issues of race and class America is viscerally wrestling with, and the environmental and sexist crimes with which we're also currently reckoning.
All of these themes shaped I can feel you creep into my private life. In fact, Garbus throws dissonance into the mix by the third chord of the opening "Heart Attack." But the rest of the 12-song LP is like a medieval torture rack, stretching musically in polar directions until it snaps. The societal stressors and conflicts yield jagged, digital polyrhythms ("Home"), deep house beats ("Look At Your Hands"), anxious bass lines from longtime musical partner Nate Brenner ("Private Life"), and animalistic cries ("Colonizer," the album-closing "Free"). Lyrically, she's equally blunt, describing California's burning in lead single "ABC 123" and telling the stories of black men through her white voice in "Hammer" (which features guest vocals by Tossie Long, who Garbus notes she met singing and learning about Haitian folk music).
The result is a complex work and confrontational — reckoning with herself and her success, with others, and with current events. Woody Guthrie once wrote, "A folk song is what's wrong and how to fix it." Within that context, I can feel you creep into my private life forges ahead in the realm of transgressive art. But especially for fans of her previous melody-driven work, the sacrifice of folk music for dance music is the toughest reckoning.