Album Review
Vowws release LP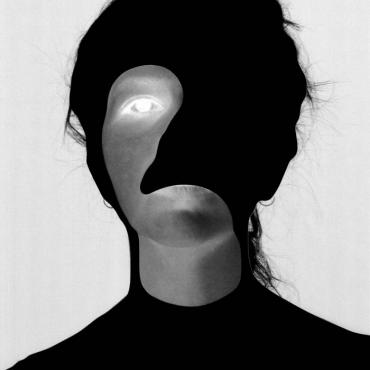 Vowws release LP
BANDCAMP: https://vowwsband.bandcamp.com/
Australian born, LA based Vowws are a Pop duo that go a step beyond the usual rock framework to come up with a darker, more esoteric and synth-driven full-length release on - Under The World. An album that was largely recorded with friend, mentor and engineer Kevin S. McMahon (Swans, Titus Andronicus) at his New Paltz (NY) studio. Vowws are currently on tour in the US, and the album is available on all digital streaming services, and will be available on vinyl on April 20th, via Anti-Language Records in the US and Weyrd Son Records in Europe. The European vinyl will be a special, 2 colored limited-edition.  
Rizz & Matt are their names, and they combine crispy guitar with dreamy melodies to earn their title of the Dark Duo, as they're called. And that entails a lot of different sounds, including going from extremely fuzzy to light as a feather within the same songs. They can start off one way and sweep you into another direction and sometimes more before it's over, and you wind up with a different result than they start with. This takes a keen-ear, or you can easily miss what's really going on with their music which is a lot of different textures throughout these variously cultured tracks.  
The best way it's been described is there being everything from classic western folk, electronica, surf rock, alternative, and film music, from which they draw influences to come up with their dark but delicate sound. The album kicks off on a high note with "You Never Knew" and it's played at the top of their energy level, which is perfect for the opening track because it gets their chops level out of the way on an album that doesn't carry just one speed. The same can be said for the also excellent following track, "Esseff" with another one of the more energetic efforts, but this one maintains a solid mid-tempo groove.  
"One Or The Other" rocks a little slower, and gets into more gothic sounding territory with some fine vocals from both Matt & Rizz. It harks back to the days of the great club bands of the early 90s without being too retro about it. But there's other stuff for the more straightforward music lover, with "Burn" being one example with more of a mainstream pop approach. It makes way for the well-crafted "Wild Wind" with its low register vocal and sky-scraping melodies one of the best cuts on the disc. This is a track as enjoyable as anything the duo have to offer.  
"Agents Of Harmony" is one of the esoteric tracks they manage to slip in-between just the right songs to win you over with by standing out. It bubbles along nicely, setting up the next track "Inside Out" which stands out even more with even better vocal efforts by both singers. This is where the album gets undeniably awesome, and the rest is gravy with "Forget Your Finery" which takes you through the ages into the future with another killer tune that takes the spotlight. And don't miss the closer, "Game" which takes a great album out in style with another pleasing alternative throwback number. 
FACEBOOK: https://www.facebook.com/vowwsband/
Mindy McCall