Album Review
The Watson Twins at Full Strength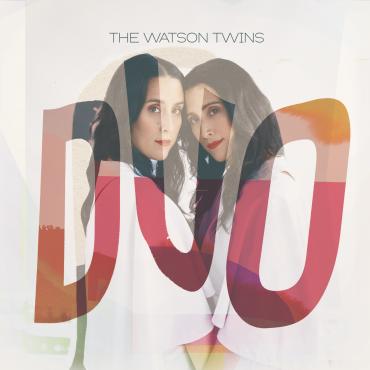 A couple of years ago, National Book Award Winner James McBride authored a fantastic book on James Brown. In it, there's a chapter detailing the Godfather of Soul's longtime relationship with the Rev. Al Sharpton. The reverend recounts a story that can be applied to Duo, the new release from the Watson Twins.
Sharpton recounts a story where Brown, incensed over his placement on a multi-act concert, delivered a particularly focused and incendiary live performance. After the show, with a bevy of well wishers lined up to congratulate him, Brown issued a dictum to get his plane ready so he and his entourage can head out. Sharpton was befuddled.
"Tonight?," Sharpton said. "We just got here."
"Lemme tell you something, Rev. When you kill 'em, Rev, you leave. You kill 'em and leave. You understand that, son? Kill 'em and leave."
Chandra and Leigh Watson channel that spirit on Duo. On this, the twins' sixth LP, there's no fuss or excess. It's a set of eight tightly crafted, well-orchestrated, and well-produced tracks that showcase their growth as songwriters and a new twist upon their signature harmonies. And they accomplish this all in less than half an hour.
Duo opens with "Hustle and Shake." A jangly country-folk tune that mirrors the melody to "Rise Up (With Fists!!)" from their 2006 collaboration with Jenny Lewis, it tells The Watson Twins' story in the music industry and all the ups and downs. But even as it looks at their past, the song's construct moves The Watson Twins forward.
Typically, one of the twins has sung lead with the other providing harmonic accompaniment. On "Hustle and Shake," and throughout the entirety of Duo, they share vocal parts, like double-tracked vocals except it's two voices singing in unison and not one vocal track duplicated.
This has an interesting effect on the material. It bolsters the emotional depth on the Roy Orbison-esque ballad "Cry Baby," sounding particularly striking on the a cappella closing line: "this story ends tonight."
On "Rolling Thunder," a journey through their adopted hometown of Nashville, the pair's vocals create a wall of sound. They share the verse and chorus, but then there's a layer of shared harmonies. Sonically, it's just such a huge leap from The Watson Twins' past work. On prior releases, a song like "Rolling Thunder" wouldn't have sounded thin with just one lead vocal part and one harmony, but by doubling up on all the vocal parts The Watson Twins have never sounded fuller or stronger.
The Watsons provide their own spin on the duet on "Call to You" by teaming up with the Cactus Blossoms. On The Watson Twins' website, Chandra Watson said they sought to "make a big, cinematic feeling song about love lost on the open road." This endeavor was a success, the Watson sisters and Blossom brothers Jack Torrey and Page Burkum providing contrasting vocal styles that, in conjunction with a slow-twang Western guitar line, evoke the mysteries of the vast panoramic that is the open road.
Duo ends with "Playing Hearts," collaboration with Daniel Tashian, a songwriter with credits that include Kacey Musgraves and Josh Turner's country hit "Hometown Girl." Using card games as a metaphor for love, it's a clever little ditty that answers the heretofore-unasked question of what the Everly Brothers would sound like in the present day and as women.
Clocking in at 2 minutes and 20 seconds, "Playing Hearts" comes in fast and it's over before you realize it. And so is Duo.
If that's not a prime example of "kill 'em and leave," I don't know what is.