Album Review
The Weather Station Takes a Stand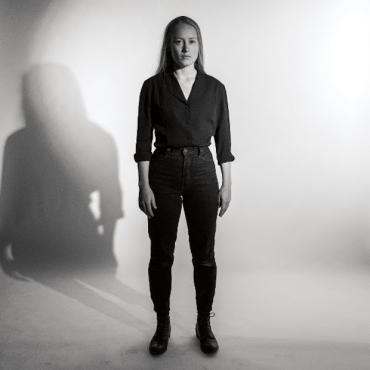 There is no doubt about it. Tamara Lindeman's The Weather Station is first and foremost a folk act. Which is why there's something thrilling that makes you do a double take when you hear her new, self-titled record, which is, above all, a rock record. Lindeman's detailed, confessional-style songwriting is still at the center of her music, but The Weather Station turns it on its head a bit, setting it to beat-driven, melodic arrangements that create a sort of badass Joni Mitchell aesthetic we've only glimpsed on her past albums.
Lindeman's songwriting nods to her own deeply personal feelings about being a human woman in the world. She examines male privilege, aging and nostalgia, climate change, and the confines of gender. In "Complicit," though her thoughts seem to be coming out a mile a minute, she wonders if her voice even matters. There's plenty to unpack in this song, and all over The Weather Station, and not just lyrically. Lindeman lines a number of her songs with intriguing string arrangements.
On "Thirty," Lindeman makes us a fly on the wall in her house of in-depth memories. "I noticed fucking everything," she sings, recalling gas prices, economic shifts, a touch, and even smells. "That was the year I was 30/That was the year you were 31," she concludes what feels like a never-ending train of thought. Meanwhile, a mesmerizing, pastoral guitar melody plays alongside her pure, clean vocals. "Free" has a similar vibe, flowy and smooth, even as its melody takes unexpected bends and turns. "You and I (on the Other Side of the World)" also follows an unpredictable melodic trail, but it adds to the song's beauty as Lindeman recounts the complexities of a relationship.
In what is, perhaps, her greatest power move, she self-produced the record and stands unflinching on the album cover, facing us head-on. It is a powerful stance fitting for such a statement record.