Album Review
Wesley Jensen drops EP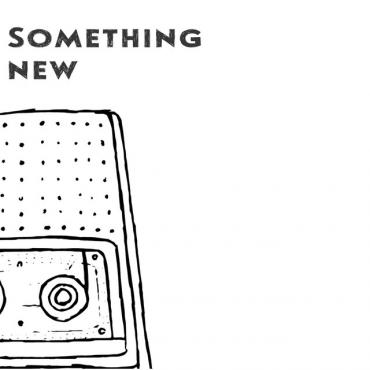 Wesley Jensen drops EP
URL: http://www.wesleyjensenmusic.com/
2018 is certainly working out to be a banner year for indie rock. Whether it's country music your heart is yearning for, swift jazz paced drumming, furiously creative hip-hop or glowing electronic music that is more psychedelic than even the sounds of the 60's, there has literally been something exciting for everybody this year. In a new extended play that perhaps encompasses all of these eclectic sounds together in one singular, cohesive piece, Wesley Jensen & The Penny Arcade's Something New lives up to its name in providing us something delightfully different to enjoy in contrast to the pedestrian, unoriginal dribble of Top 40 radio. Due out this coming May 25th, I had the privilege of sampling its four unique tracks before it hits the college and specialty radio airwaves in the weeks to come. Not only was I taken aback by the colorful collection of trippy melodies and electronic experiments that Something New has to offer, but I was enthralled by the immensely gifted songwriting that Jensen demonstrates through all four songs.
SPOTIFY: https://open.spotify.com/album/0W6Xm6pPWCB3FW8SiYvzUj?si=KuVkH3GYSUui67l...
In the song "Far," Jensen and his orchestra of noisy yet charming harmonies take us on a spiraling, hypnotizing journey to the center of the earth, feeling the quake and churn of the planet's inner core imbedded in the thick, rich bassline and buzzing, synthesized feedback. That's another thing about this year; we've steadily been seeing quite the comeback for synthesizers thanks to a major spike in shoegaze revival and a new found appreciation for spacey post-punk in the emerging generation of pop and hip-hop fans. Jensen and his band are right there at the forefront of the revolution of synth indie gold with this new record, and personally I'd argue that no one is doing it better than them right now.
"Color," which rounds out Something New, has an almost Beatlesy kind of strut to its drums, and is a very organic standout among the enthralling, overwhelming wall of sound that the rest of the record contains. There's so much charge and energy on Something New that it really makes me hungry for a full length from this unit in the near future. Finding his way to Texas by way of California, Wesley Jensen is indeed the shot of adrenaline that the Texas indie scene has been needing to keep up with the rest of the nation's stellar output in the last six months. Artists like him are what keep these smaller market scenes alive in times of fierce competition from an overwhelming amount of burgeoning talent. I highly recommend that music enthusiasts of all backgrounds pick up a copy of Something New when they have a chance and see what everyone is raving about in this amazingly talented singer/songwriter. I have a feeling that after the Penny Arcade find their rhythm touring in support of this new record and cut a full-length LP, it will only be the beginning of our getting acquainted with Wesley Jensen's charismatic and thought provoking, evolutionary brand of pop music.
FACEBOOK: https://www.facebook.com/wesleyjensenmusic/
Mindy McCall