Album Review
When Good Is Great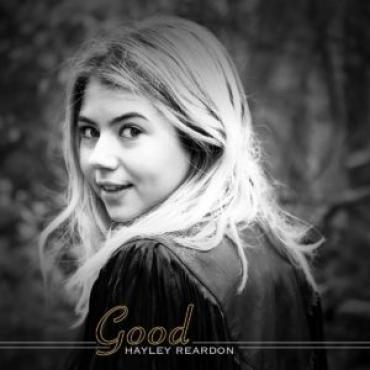 ​
It wouldn't be entirely inaccurate to call Hayley Reardon a child prodigy. Though she just turned 20 this year and is still a sophomore at Belmont University in Nashville, she still claims five albums in her resume and a career that's seen her crisscrossing the country and winning rave reviews. Not that it's been easy; she played a recent set in Knoxville in between final exams -- one on the morning she left and another the next day. 
Still, if Reardon is suffering from stress, she doesn't let on. He new album, aptly and succinctly titled Good, demonstrates a confidence and maturity that belies her young age. The songs are softly tinted to be sure, but the themes -- mostly concerned with hope and longing -- resonate with a passion, purpose and sense of yearning as well. There's no shortage of sweet allure; the hushed yet effervescent "Ghost," the lithe and lilting title track, the exquisitely beautiful "The Going," the hopefully optimistic "When I Get To Tennessee," and the album's most effusive offering, "The High Road," show her mastery of melody extending well beyond her tender years. Reardon's expressive vocals cast a seductive spell, one which simmers and shines regardless of the sentiments she expresses. One would be hard pressed to find another set of songs as beguiling as this, and indeed, it's to Reardon's credit that she remains so cooly captivating and devoid of posture or pretence.

It's also worth remembering that Reardon's career, although substantial at this point already, is just now beginning to flower. "Get the world out of our way," she insists on the album's final track "Work More." That sense of determination is clearly a factor in her success, another reason why even now, Reardon is truly a treasure.