Album Review
Wooden Wand Stretches and Evolves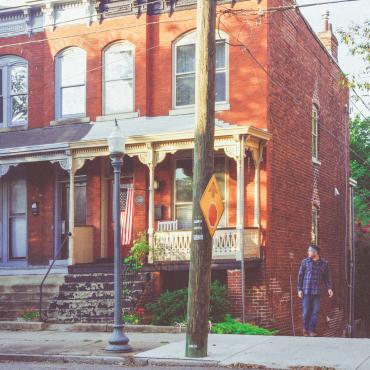 James Toth is back with another Wooden Wand record, having assembled an all-star band that includes Nathan Salsberg and Wilco's Glenn Kotche, to name a few. Clipper Ship is a pastoral, melodic stunner, and impressive collaborative effort from Toth. Though it may seem short, at just seven songs in length, Clipper Ship is vast and hypnotic, with plenty of substance to dig into.
                  Toth conjures layered instrumental arrangements from his fellow performers, creating intriguing sonic narratives that bend and stretch, changing shape and leading you into some undiscovered place. Toth's songs are earthly, rooted in the natural world and human nature, and his sinuous tone makes you want to follow it wherever it leads.
The tinny jangle of "One Can Only Love" and the dreamy haze of "School's Out" give Clipper Ship a vintage, flower child sound that makes you mighty pleased to space out to. Perhaps this is also owed to Toth's aptness at capturing the whimsy of nature in his songwriting. On "Sacrificial" he sings, "This rock asks nothing/But it knows your blood from mine/The sun's not goin' down/The sun's just bein' shy/The clouds look heavy like they're duct taped to the sky." His vivid observations have a lost-in-thought quality to them, like he's singing them as he's imagining them. And his arrangements seem to become mind boggling jam sessions, twisting and winding until they thoughtfully fade out.
Clipper Ship is meaty and deep. There are hints of Toth's contemporaries, like William Tyler and Steve Gunn, which should come as no surprise as he collaborates with Luke Schneider and Jim Elkington. While it is a folk record on the surface, Toth plays with his own interpretation of blues and psych-folk, creating a compelling stew of Americana that shows just how wide his range as an artist really is.