Album Reviews
Reviews of recent albums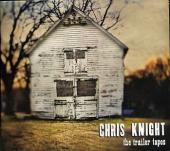 Some music is timeless. A case in point: There is a whole lot of early Kris Kristofferson in the songs on Chris Knight's The Trailer Tapes. There is also a bit of Steve Young and Guy Clark and Robert Earl Keen, because this guy, like those mentioned, knows how to write!  One listen to "Rita's Only Fault" proves that, as if anyone in their right musical mind could listen to it only once. I never knew Rita, but I knew of her. Every town had one when I was young -- the attractive lady tied to a worthless drunk until she couldn't take it anymore; the head shaking taking on new...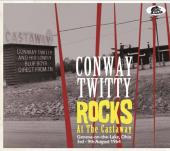 More than a decade before Conway Twitty became one of country music's most prolific hitmakers, he was a pompadour-wearing rock 'n' roller, schooled by Sam Phillips at Sun Studios. Starting with 1958's chart-topping "It's Only Make Believe," Twitty strung together nearly two years of pop hits that included "Lonely Blue Boy," "Mona Lisa" and a bouncy take on "Danny Boy" (all of which can be found on The Rock 'n' Roll Years box set, or the more concise Conway Rocks). He turned to country music in the mid-60s, and with 1968's "Next in Line," began twenty years of nearly unparalleled chart success...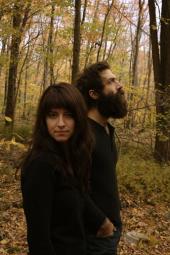 Although I never knew David Lamb personally, I do remember the first news of his illness. Two years ago, I took a mini road trip to see Joe Fletcher in Grand Rapids, MI. Having stayed in touch with Fletcher since an early piece I wrote for ND about him and his band the Wrong Reasons, I was happy to show up for support during a rare tour stop in my home state. With him were his longtime friends and sometimes collaborators, MorganEve Swain and David Lamb. Brown Bird, though I had heard of them in association with Joe many times, were still new to me and I was eager to hear another band from...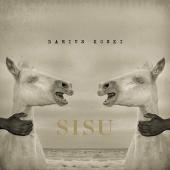 Darius Koski, longtime vocalist/gutiarist and co-founder of San Francisco punk band Swingin' Utters, has finally taken that narrow, dusty, lonesome path that leads away from the wider, busier, noisier road of punk to write and record his debut solo album of folk and country songs. Titled Sisu, this record is decidedly an example of when punk artists try for more stripped-down acoustic styles of songwriting and manage to do it remarkably well. There is a reason for that in this case, however. According to Koski, he has been writing songs like these for as long as he has been writing his...