Album Reviews
Reviews of recent albums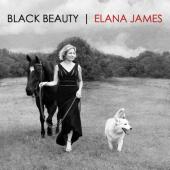 James has made a name writing, singing and playing a unique combination of hot jazz and Western Swing with Austin's Hot Club of Cowtown. Though known primarily for her virtuosity as a fiddler, her voice, much like fellow instrumental prodigy Alison Krauss, has always held special qualities. Her self-titled 2007 solo album combined the same talents she'd leveraged in Hot Club - fiddle, voice and songwriting - but in a wider context that glimpsed her influences through the selection of cover songs. Eight years later, her second album expands on the same premise, weaving together originals,...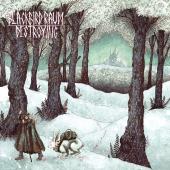 Santa Cruz's anarcho-folk punk band Blackbird Raum has recently released its new LP, Destroying, on the Silver Sprocket Bicycle Club label. This album, for which they collaborated with Dublin's Irish folk band Lynched, is comprised of nine songs that are musically passionate and artistically relevant, with expressive vocal deliveries and lyrical content that is full of poetic rage, personal conveyances and anarchist philosophy. Destroying, Blackbird Raum's fifth full-length, is the follow-up to 2013's False Weavers, and again shows the band making strides forward in songwriting, musicianship...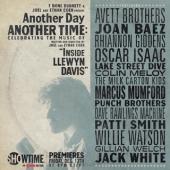 I am starting to become super producer T Bone Burnett's biggest fan. The last three new albums that I have come across - The Phosphorescent Blues by Punch Brothers, Rhiannon Gidden's Tomorrow Is My Turn and the subject release of this article – have all been produced (in part or in full) by Burnett.  All three albums are out on Nonesuch Records and are all excellent. Another Day Another Time: Celebrating The Music of "Inside Llewyn Davis" is a live recording from a one-night-only concert at Town Hall in New York in September 2013.  The two-disc set was produced by Burnett and...
An epic tale of an Irish cowboy's life and loves over 85 years Be aware I am going to contradict myself by stating The Rose of Roscrae is borderline brilliant -- but could and should have been judiciously edited to make it a single album that would be mine and your album of the year. The album begins with the Overture sung by Jimmie Dale Gilmore and is followed by Russell's deep voice telling us the story begins when he left his home in Templemore aged 16 to sail to the Americas and now at 85 he's looking back on his life and the lost love, The Rose of Roscrae, who was the reason...