Album Reviews
Reviews of recent albums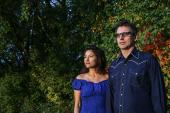 One of the more unfortunate limitations of the word "Americana" is that it could give someone the impression that the genre's music should be restricted to the Lower 48. That's nonsense, of course. Artists like Kasey Chambers and Paul Kelly produce Americana music from as far away as Australia, while The Band's members mostly hailed from Canada. Rather, it's better to think of the term Americana in the Ellis Island, melting-pot sense of the term, which is where the delightful Manitoban duo Leaf Rapids washes ashore. The first thing you notice about Leaf Rapids is Keri Latimer's...
Beth Hart's new album, Better Than Home (out April 10 on Mascot/Provogue), is a worthy follow-up to 2014's Bang Bang Boom Boom.  There's a good deal of introspection and bravery in the eleven songs featured here, all of them written and composed by Hart herself. The themes of past pains, family issues and personal demons are explored with her heart on her sleeve.  It's not all hard going though, as there is an abundance of hope and opportunity to find a clear path to happier times.  This is evidenced in the lyrics to the title track: I can feel my body...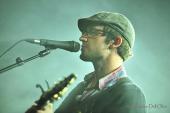 If there's one thing in our lives in drastically short supply it is time. With the advent of the industrial age we have been presented with a wealth of technology to save us precisely that. Unfortunately, as opposed to enjoying that time for leisure pursuits or relaxing with our families and friends, we often use that gained time to take on additional work. Coming down the years the digital age did us few favors either. A century ago before electric lights extended waking hours, the average American slept around 12 hours per night. Today that figure is closer to five.   Time was the...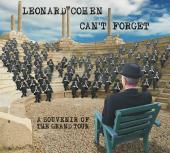 Leonard Cohen has been called brilliant, unique and charming but never, to my knowledge, prolific. Between 1967, when his debut album appeared, and 2011—nearly half a century later—he issued a grand total of 11 studio LPs. During one nine-year stretch, he offered no new material at all. But the pace has picked up in recent years. He released excellent studio albums in 2012 and 2014 and has supplemented three earlier concert discs with four more, including this new package, which collects 2012 and 2013 concert and soundcheck performances from around the world. (I have an advance copy of the...