Album Reviews
Reviews of recent albums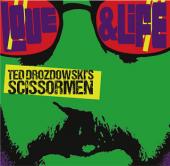 Ted Drozdowski's Scissormen are undeniably a blues band, and a very good one at that -  well versed in the history and the development of the genre. The problems with the concept of musical genres are many faceted. Broad categories have become either meaningless generalities or restrictive boxes for purists of every stripe. Meanwhile, narrower sub genres can quickly get just plain silly. Drozdowski and his Scissormen are adept in walking the line between purism and innovation. Narrowing down, their music has been described as acid blues, psychedelic blues, and hill country blues, and it...
The Honeycutters obviously work at snail's pace. They finished their crowdfunder years ago (well, it seems like it anyway) and spent another year or so finishing up the new album (Me Oh My), all the while honing their chops and preparing for the road (which they obviously wanted repaved before they drove on it). I know they thought they had a plan and it was probably a good one, but the two sides of my brain chafed waiting to hear an album I was sure was going to be another killer (it is). My fingers twitched in the anxiety to listen and then write about it but it didn't come and it didn't...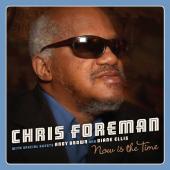 There are few musical sounds as deeply enveloping as the Hammond B3. Whether it's murmuring warmly, rumbling at its bottom end or stabbing percussively with notes that sound like raw alternating current, the B3 is unmistakable. The Hammond's variable tones contrast with the imitative voices of other organs, and require both a player's technique and an artist's imagination to shape sounds beyond well-defined stops. Moving from piano to organ is a leap, but moving from a standard organ to a B3 requires the player to develop a personal relationship with the instrument. Chris Foreman is a...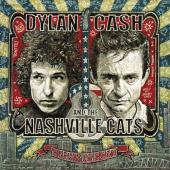 Session players necessarily take a back seat to the artists whose music they help create. A few, like Jerry Reed and Glen Campbell, gain their own stardom, and others, such as Motown's Funk Brothers and the Muscle Shoals Swampers, gain renown even as their work remains seen in fragmentary measures. It's only the rare, credit-reading fan who pieces together the full breadth of a studio musician's work, and traces the connections of a player's career through otherwise unconnected sessions and records. And even then, there are surprises to be learned, as album credits and studio logs aren't...