Album Reviews
Reviews of recent albums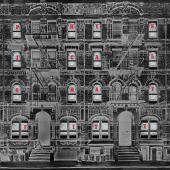 This sixth Led Zeppelin release, which first came out in 1975, is the group's equivalent of the Beatles' White Album, Dylan's Blonde on Blonde, the Stones' Exile on Main Street and Springsteen's The River—a sprawling, ambitious and eclectic statement. Like many double albums, the 15-track, 83-minute collection contains a bit of filler and arguably would have worked better as a longish single disc. Still, it is undeniably great. In fact, it is the last great studio album that Led Zeppelin produced. (I specify "studio" because the group did ultimately release one more sensational CD:...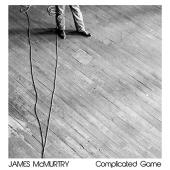 It's no real feat to sing about pickups to guys driving pickups, or about the pain of lost love to the lovelorn. The greats, however, document the human condition in contexts outside our own experiences and still we understand. James McMurtry is one of the greats. He's done it time and time again, taking us to that Hurricane Party, a family reunion at Uncle Slayton's, a dying textile factory town, even to a place they called Levelland. Complicated Game, McMurtry's new record, shows that he still knows how to make poetic story telling look simple, and that he hasn't run out of places...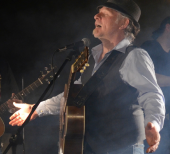 Sometimes in the midst of everyone trying to inject new sounds into the genre, it's nice to hear a classic country voice. Craig Moreau is just that: to me, he's might be a new George Strait. His recent album, The Daredevil Kid, is a tribute to the kind of music that characterized neo-trad country of the 80s. Filled with arrangements that tend towards the simpler side, the album lets Moreau's songwriting and rich voice dominate. A wistful sentiment governs the album; it seems he (or his characters) are intent on ruminating past mistakes while trying to look ahead to a future of possibility...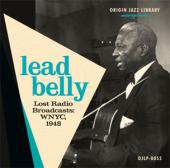 (Note: The new Folkways set isn't the only "new" music from Huddie Ledbetter. A recently-discovered radio broadcast is a worthwhile addition to the man's recorded legacy -- bk) In 1948, on a Sunday evening in August, a new radio series premiered. Featuring beloved and renowned folk singer Huddie Ledbetter (aka Lead Belly), The Story of Folklore presented the then-fiftyish Lead Belly doing what he did best: singing songs accompanied only by his acoustic guitar, and introducing the songs with brief spoken interludes. As was the standard practice, the shows would be recorded, pressed onto 16...