Article
2014: A Year on the Frontlines of Americana as Expressed by a List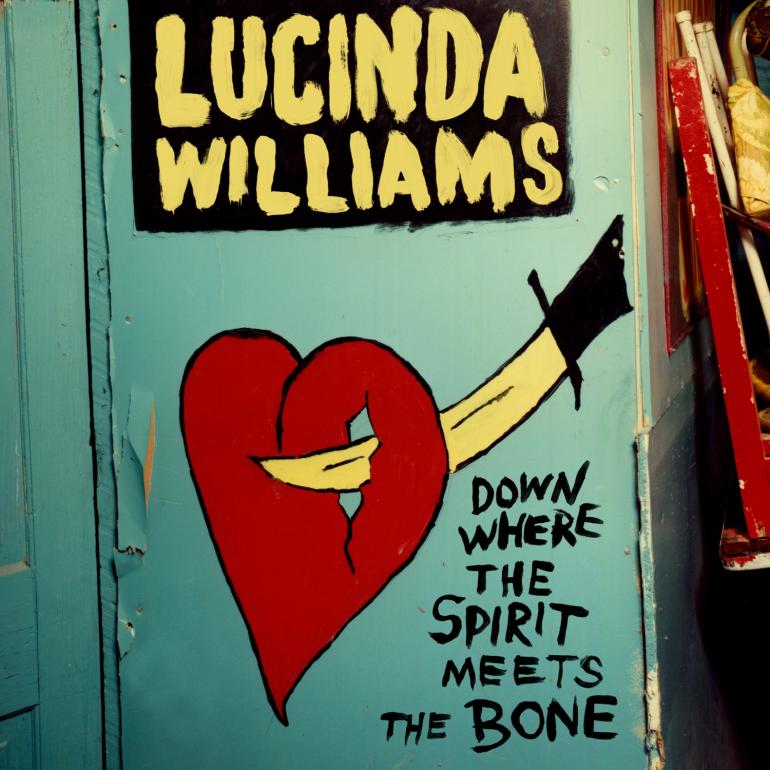 It was a heady and rambunctious year, from bossa novas heard in New York supper clubs to dirt floor juke joints (yes, a few still exist, figuratively at least). It has been satisfying and rewarding time. I view end-of-the-year lists like any assessment: 1) It tells you more about the writer than it does what's on the list; and 2) it's a reminder of what I may have missed and what I need to check out a bit more closely. Lists also give us a greater sense of community, sharing what moves us both in our genre of choice but also what we find crucial and the thrill of exploration.
Here, then, is my list of 2014 albums that I listened to most, including some that I reviewed and, now that look over the list, all of whom I photographed. Having seem most of them perform multiple times, likely played a role as well.
Lucinda Williams -"Down Where The Spirit Meets The Bone"
What can one say that has not already been said about Lucinda Williams? Some of which by me, in these and other pages, ever since I first saw her in an Austin bar in 1986. While it may have come late in the year, it has been in constant rotation on all my sound systems, car and home. Each of the 20 tracks keeps revealing new layers, additional nuances that make this the richest album of the year. And, simply put, it stands heads shoulders above the many other wonderful records. This is the Queen in her many guises. (Henry's great review here: http://nodepression.com/album-review/best-2014-lucinda-williams-down-whe...)
Rosanne Cash-"The River and the Thread"
Ms. Cash is the consummate Americana performer. From the first time she debuted a full band performance of the entire album at the 2013 AMA Festival to this past summer's AMA Fest at Lincoln Center in her hometown of New York, and many duo unplugged sets with her husband John Leventhal throughout the year, she was in full stride. While the songs were not as inwardly focused as her mid-career gems (I am still haunted by "Sleeping in Paris" performed in their living room), the world she explores this time around are for folks, not entirely unlike herself, who never experienced the farm, the hayfields, the dirt roads of her father. Still, they ring true with a certain authenticity. And a bit of spit n' polish on a bluesy, rocky theme.
Marti Jones -"You're Not the Bossa Me"
Full disclosure: I count Marti as a friend, but that does not make this effervescent album that she made with her husband, Don Dixon, and many friends -- most notably Kelley Ryan -- any less special. Influenced by Sergio Mendes and sounding as cool as Lani Hall and Bebel Gilberto, everyone I have played this record for immediately stops what he or she was doing and asks about it. It makes you feel as though you are on a Brazilian beach, with a lime martini and a Herb Alpert-like muted horn faraway in the distance as a girl from Ipanema walks by. Ah. (Here's my full review.)
Amy LaVere-"Runaway's Diary"
Coming so soon after her rockabilly-inspired duet last year with John Paul Keith, "Motel Mirrors," Ms. LaVere does not miss a beat on her newest solo effort. As producer Luther Dickinson, said, "Amy's whole life went into this song cycle, from her childhood family dynamic and her own history of running away to growing up on the honky-tonk highway and not ever being able to quit running, perpetually moving, giving her life to music and truly becoming the characters she sings about night after night. She closes her eyes and moves so deeply into and through a song, and it moves me." Timid, she is not, as evidenced by her recent appearance on Mountain Stage where, due to a technical error, she had to re-do a song from her earlier set (after St. Paul & the Broken Bones brought the house down like few others have). She asked several of the guys from that band to join her on a rocking Wanda Jackson cover "Funnel of Love." The audience remained on its feet and grooved right along. (Here's my full review.)
Hurray For The Riff Raff -"Small Town Heroes"
Alynda Lee Segarra and her band mates deserve all the attention and praise they are garnering from multiple circles. I cannot add anymore than Jewly Hight has already written in these pages. And like most talented musicians and filmmakers I have met or worked with, Ms. Segarra is as nice as they come. (That review is here: http://nodepression.com/article/best-2014-hurray-riff-raff-small-town-he...)
Peter Rowan -"Dharma Blues"
Released mid-summer with no fanfare or much, if any, publicity, this album has flown under everybody's radar. Even mine. Then, by sheer chance, I discovered it when I was looking for his Twang n' Groove recordings. We have seen Rowan so often at so many different festivals, in so many different guises, that he tends to be taken for granted by many, even dismissed by others. This record is so strong in its gentleness and reflections on life that, much like Lucinda Williams's record, it reveals something new on each listen. A treasure. Get it.
Robyn Hitchcock -"Man Upstairs"
Yes, this is, as Hitchcock himself described, the dreaded covers album. As most of the covers are from psychedelia bands meant that many were new to me so I was able to reflect in Hitchcock's acoustic glow without preconceptions. The fact that the great Joe Boyd produced the record adds to its resonance. Individually, they know more and have seen more in the world of music of the past 50 years than anyone else. Together they are astounding. After all, who's music is more appropriate to boogie to as the world collapses around us? (Full review: http://nodepression.com/album-review/robyn-hitchcock-man-upstairs)
Laura Cantrell - "No Way There From Here"
I remember Ms. Cantrell from her Thrift Shop radio days and when she first starting playing around New York. She was keeping many traditions alive and exposing them to an audience who perhaps only knew country music from record covers seen but never heard. It was released in the UK last year where, it seems, it she is more appreciated by Bob Harris and BBC listeners than she is here. She gave a great set at the new City Winery during the AMA to mostly deaf ears. Kitty Wells must be rolling in her grave. 
Mollie O'Brien and Rich Moore -"Love Runner"
While Mollie had a marvelous career as a duo with her now much more well known brother Tim, and after several solo records, she is part of another, long lasting duo, with her husband Rich Moore. This is their second release, featuring eight covers and three originals that are an amalgam of all the kinds of music that have defined the sounds coming from the American trajectory of music that's blossomed over the last 100 years. From Hal Cannon's "Just Go" that places the listener squarely in the front seat next to a woman leaving a ruinous relationship in the dust to Randy Newman's eerie "Suzanne," both written from a male point of view, Mollie gives them a devil-may-care breeziness and swagger that's hard to match. I have seen that swagger many times in action, one time blowing another highly touted and much better known chanteuse off the stage. She has one of the most amazing voices in any genre and, like Maria Muldaur, can sing anything.
Hard Working Americans - "Hard Working Americans"
After seeing the band and Todd's performances this past year, I came up with a new phrase "In Todd We Trust." Those who saw the band's performance at the Cannery during the AMA Festival were moved like few others. While some took issue, I was astounded by Todd's acumen, and saw him as the ultimate Americana performance artist. He's our Karen Finly, William Burroughs and Jim Morrison all rolled into one. Catch him and the band when and as often as you can.