Column
Ali Holder on Susan Gibson and Owen Temple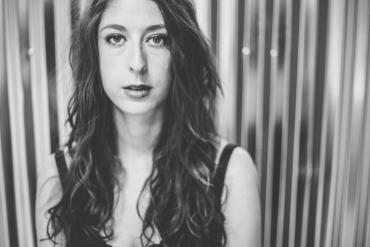 Texas Monthly magazine once described Ali Holder's music as "whiskey-soaked pieces of sad country-influenced songwriting that recalls Lucinda Williams and Ryan Adams."
Holder, who performs Wednesday (Oct. 12) in Brooklyn, New York, before returning home to Texas for 10 shows, tells me those two southern music outlaws are in good company with two other legendary influential outlaws from the Deep South. 
"I grew up listening to Janis Joplin and Willie Nelson, and they were really my first influences in music," Holder says. "However, when I was 14 years old and actually getting into music in the sense that I was emotionally moved by it, it was Lucinda, Ryan Adams, Patty Griffin, Gillian Welch and Uncle Tupelo. So, yes, Texas Monthly's description makes sense to me, and I am super-flattered.
"To me, Lucinda was everything back then and, mostly, still is. The Car Wheels on a Gravel Road album was everything I loved in one place — love/loss, growing up, the South. And Ryan adams spoke very loudly to the emotionally angsty romantic I was and still am. I love the different worlds they have entered into musically — for better or worse — throughout the years." 
Holder grew up in Wichita Falls, Texas, started writing, singing and playing guitar in junior high school and later learned to play the ukulele. She moved to Austin and led two bands — one folk, Ali Holder & the Broken Hearted, and one rhythm and blues, Ali Holder & the Raindoggs.
"Growing up in Wichita Falls was interesting," Holder says. "I suppose anywhere you are raised it is more important how you were nurtured. I am lucky to have had folks who exposed me to creativity and encouraged me towards my own. I am thankful for my roots and the support of a small community. However, I am even more thankful for the knowledge and drive to find a way out of that and into my own more expansive place in the world." 
Describing her music, Holder has said she often uses "slashes" — folk/country/blues/Americana/jazz — and doesn't feel comfortable being pinned to a single genre.
"I am definitely a songwriter," she tells me. "I love the words. I love the music as well, of course, and how it brings a song to life. Although I write the music and lyrics in tandem, the music usually doesn't find its home until I've been playing it with the band for a while.
"My aims are to constantly evolve as a writer and a musician. I would love to explore all parts of the music world as time goes on. I love playing live, but I would love to venture into a writers' room in Nashville or collaborate with the visual arts, literature or soundtracks."
 Holder's new single is "Death Reborn," a track that will be on Huntress Moon, an EP she plans to release next spring. The song, she says, is about "existing in multiple universes and having to kill off one's old loves in a song, so you can move on and forward in all places of the universe."
"Death Reborn" is part of a series of four songs Holder is releasing one per month through November.  
"They are all loosely based on Stephen King's Dark Tower series — a different song for a different part of the series intermingled with stories from my own life," she says. "August's song was 'Gemini Gunslinger,' which was about the Gunslinger character in the series and the multiple kinds of infinity that exist in the world." 
In September 2015, Holder released a six-track EP, From My Veins Will Fall, which followed her full-length debut album, In Preparation for Saturn's Return.
"Veins is different from Saturn, which was an amalgam of writing over the years," Holder says.  "The oldest song on Saturn was 10 years old, and the newest was written about a month before I recorded it in 2013. The songs were almost a sampling of different genres, musically and writing wise. I wrote majority of the Veins songs in one week at a writing residency I was at in the [Texas] Hill Country. I think the EP is more cohesive in writing and musical styles. I was able to organically find more of a sound for myself." 
She also has paid close attention to other musicians' sounds. Asked to identify the best concert she has attended as a spectator, Holder says she could probably name a thousand.
"The one that comes to mind right now is Van Morrison," she adds. "It was somewhere in Arlington, Texas, while I was in college 2004-2009. It was a pretty big venue — one that gets bought out and changes names often. I can't really handle big venues or festivals anymore — too many people — but this was a truly great show.  
"What struck me was his stage presence and how pristine his voice still was. He had a ridiculously large band and trumpet section, and it was overwhelmingly beautiful. It was before I ever played with a band, and I was amazed how that many people could work for the greater good on one stage."
Holder says another show in 2001 — "when I was 14 or 15" — most influenced her as a musician. It was a songwriters' show featuring Walt Wilkins, Susan Gibson and Owen Temple at the Lazy Boy Supper Club in the Royal Theater in Archer City, Texas. 
"For me, that was the tipping point," she recalls. "Seeing Susan and hearing this woman who blew me away was the main reason. Until then, there were not many women I had seen live except for a few famous country singers. But I knew, in that moment, what I wanted to do. It prompted me to get a guitar and start writing."