Column
Connecticut's CHIRP Concerts Celebrate the Positive Power of Music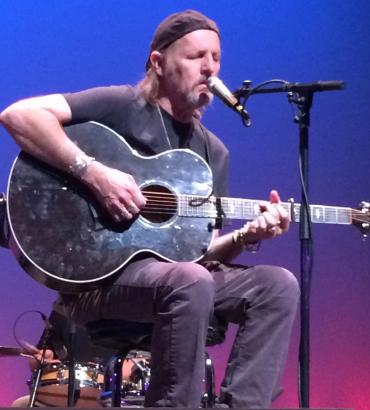 Every year I say, "It's the best concert series I have ever seen," and I expect to say it again this summer. I'm talking about CHIRP (Concert Happenings in Ridgefield's Parks) — 25 free concerts scheduled for May 29-August 30 in Ridgefield, Connecticut's Ballard Park.
Other cities or towns may present bigger acts for free, but none that I know present such a large number of free concerts with musicians who tour nationally. I have seen so many great CHIRP performances through the years, often by musicians I was unfamiliar with.
The idea for CHIRP was born several days after the Sept. 11, 2001, terrorist attacks.
"I decided we needed to come together as a community for positive occasions, and what better way to create community then through free music concerts in the park," says Barbara Manners, a music-loving retired lawyer who has been a member of Ridgefield's Board of Selectmen since 1997.
Manners brought the idea to town officials but was told no money was available for concerts. So she began raising money from local residents and businesses, and, with $10,000 in hand, put together nine concerts for the inaugural season in 2002. Ridgefield's Parks and Recreation Department built a temporary stage, which is still being used, and agreed to provide maintenance before and after the shows.
Australian folk-rock trio the Waifs performed the most memorable show during the first season. They "blew most in the park away," Manners says.
Today, 16 years later, Manners hasn't stopped organizing and fundraising, and the concerts continue with donations from more than 500 families, local businesses and foundations, and concertgoers who drop money into buckets at each show.
With more than 300 CHIRP performances since 2002, Manners says she can't name a single best show.
"There have been so many great shows from soloists like Matt Andersen to big groups like Dust Bowl Revival," she says. "I never book any group I don't like a lot, and, almost without exception, I have heard every act live before I book them."
When I press Manners to recall other "unforgettable" shows, she says "Lunasa, Mary Gauthier, Eileen Ivers, Cherish the Ladies, and the first time I presented C.J. Chenier and Hot Club of Cowtown, the two perennial most-wanted-back acts.  Since the third year, I have never booked anyone who I wouldn't be happy to have back another year — if I can still afford them."
Manners says her "biggest find" was in 2012 when she left her motel and began walking toward the annual South by Southwest conference in Austin, Texas.
"I heard a band playing in the distance and followed the sound to a street courtyard where an unknown group was playing. I was totally blown away and booked them on the spot. By the time the conference was over, they were big and, by the time they opened my summer series in June, they were more than that.  But CHIRP was the first place St. Paul and the Broken Bones ever played north of the Mason-Dixon line!"
Similarly, after the Waifs were signed to return for CHIRP's second season in 2003, they hit it big and went on tour opening for Bob Dylan.
"Two nights before they were scheduled to play CHIRP, New York had a major blackout, and Dylan's show had to be canceled," Manners says. "He rescheduled it for the night of my concert, and the Waifs agent and manager wanted me to let them out of their contract so they could open for him as usual.  It was the day before my concert! No way I was going to release them. I made it very clear that if Dylan is half the man I wanted to believe he is, he wouldn't hold it against them for honoring a contract. And Dylan would have no trouble finding a last-minute opening act. Despite hostility from the (former) manager and agent of the Waifs, they performed and were as gracious, wonderful and perfectly content as they had been the first season, and Dylan survived! So did the Waifs, who then went back to touring with him."
Manners says her budget isn't big enough to pay for hotels for the artists, but she offers lodging in her home "as long as the bands are OK with dogs."
"So some bands stay over with us and get breakfast in the morning, and some rent their own hotel rooms," she says. "My husband is not a big music lover but a gracious and accommodating host. Some bands have stayed only once, but several have stayed every time they play for us. Some even come back to stay when they are in the area but not playing for us. We have made some good friends that way."
I ask Manners some of the most endearing compliments she has received from artists who have appreciated her many years of work presenting free music festivals. She suggests I ask Chenier, Martyn Joseph, Mary Gauthier, or others. But I don't need to. I have heard some of these artists and many others on stage praising Manners for the annual concert series, her love of music and her hospitality.
"Unfortunately, you can't ask Jimmy LaFave anymore, who each year made it very clear from the stage how much he cherished the free concerts," she says. "He was another of my absolute faves. The last time he played for me in 2016 was a heartbreaker, not for my audience, but for me."
LaFave died of cancer in May 2017. I remember his brilliant performances at CHIRP — never opening his eyes while singing his and others' heartfelt songs. His own tender, red-dirt songs were mesmerizing; his covers of Dylan's songs were sublime, and his renditions of the Left Banke's "Walk Away, Renee" and Creedence Clearwater Revival's "Have You Ever Seen the Rain" were joyous. He always brought a crack band that sometimes included keyboard and accordion whiz Radoslav Lorkovic and hot guitarist Anthony da Costa.  LaFave once joked that the CHIRP audience could enjoy his band for free, but the same band would be backing Willie Nelson up the street at the Ridgefield Playhouse for a $100 ticket price.
"Jimmy was real," Manners says. "There was nothing fake about him.  He was so talented and such a great mentor to so many other artists. His death wasn't fair. He cared for people.  His tribute at the Paramount in Austin in May, not quite three days before he died, was the most extraordinary and memorable show I have ever been to."