Column
Eric Andersen on Songwriting and Poetry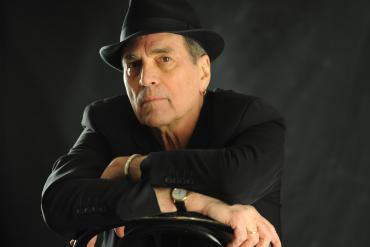 Eric Andersen's new double album, The Essential Eric Andersen, spans 50 years of his recording career and clearly shows why he is one of America's best — though, today, largely unknown — singer-songwriters.
During Andersen's recent spring tour on the East and West coasts, I asked him where he stands among music's songwriting giants.
"I am unsure if I am the one to make that assessment," he answers. "I tried to build songs that would last for a hundred years. Starting out in the Village (Greenwich Village), I was with some pretty great songwriters like Phil Ochs, Tom Paxton, and Fred Neil. I also was with blues players like Lightnin' Hopkins from Houston, Mississippi John Hurt, and John Lee Hooker. Later, I was with writers like Townes Van Zandt, Joni Mitchell, and Leonard Cohen. Most ended up friends."
The new album concludes with "Plains of Nebraska-O," a duet he sang with Ochs in 1964.
Andersen arrived in the Village that year, and Ochs "was sort of my mentor.  He took me under his wing like an older brother and introduced me to everybody — from Dave Van Ronk to Peter La Farge, Tim Hardin, and Bob Dylan."
The Essential Eric Andersen is loaded with other great musicians who played on Andersen's songs, including Mitchell, Rick Danko, Dan Fogelberg, Leon Russell, Richard Thompson, Lou Reed, Joan Baez, and Maria Muldaur.
Andersen considers Hank Williams the greatest American songwriter of the 20th century.
"His writing pen honed itself to the bone of human truth," Andersen says. "Take the empathy and compassion in his song 'Pictures from Life's Other Side.' "
I ask Andersen to name the best albums he has heard from other artists, and he responds with a diverse foursome:
*Kind of Blue by Miles Davis. "I saw Miles play in my hometown of Buffalo (New York)," he says. "John Coltrane and Cannonball Adderley were in the group with Bill Evans and Max Roach."
*Songs Our Daddy Taught Us by the Everly Brothers. "Beautiful keening ballads," Andersen says. "This album taught me how to play the first three chords on the guitar. "
*Avalon by Roxy Music. "I loved the tonal soundscapes and layers and subtle rhythmical atmospheres. I ended up having Brian Ferry's drummer Andy Newmark play on my 1989 album Ghosts Upon the Road.
*Oh Mercy by Bob Dylan. "Such mystery!" Andersen exclaims.
Many say Dylan's lyrics are poetry, and the same can often be said about Andersen's lyrics.
"Poets mean a lot to me," Andersen says. "They are my salvation — wordsmith inventors who master and employ telegraphic techniques. I am starting a new recording on the poet Garcia Lorca, using his lyrics.  I made an album about Lord Byron called Mingle with the Universe: The Worlds of Lord Byron, using his words and my music. He was also, along with Arthur Rimbaud much later, the first bad boy of rock. I also like (Jack) Kerouac and (Allen) Ginsberg and (Gregory) Corso. And I read a lot of Chinese poetry and haiku."