Article
Final Fantasy XIV's Susan Calloway releases single 'Time for This'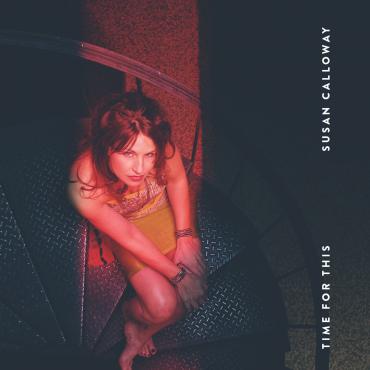 This article was previously posted on Indie Voice Blog.
Gamers will probably know this, but for the rest of us the discovery of the magical qualities of the voice of Susan Calloway will come as a sweet surprise.  After making a name for herself as a featured vocalist in the Final Fantasy XIV sci-fi and fantasy media franchise, Calloway is now gearing up to share a deeper part of her artistry with her thousands of fans worldwide.  She is returning to her roots as a singer-songwriter and is set to release her first single, "Time for This," on March 24, courtesy of Nashville distributor Tone Tree Music.
Calloway, who hails from Detroit, wrote this amazing song, which was produced by her friend, the legendary producer  Gerard Smerek, whose resume of pop/R&B icons includes Aretha Franklin, R. Kelly, Kid Rock, Natalie Merchant, Bob Seger and Diana Ross. 
Smerek also produced Calloway's solo debut EP, Chasin' The Sun.  The title track was released as a single, reaching the Top 40 on the national Radio & Records charts.  It can still be heard on numerous Top 40 and Hot AC stations, as well as on Pandora radio.  In addition, "Don't Fall in Love" received a nomination from the Hollywood Music in Media Awards (HMMA) for Best Pop Song.  Calloway has licensed several of her songs for placement on such television hits shows as Dawson's Creek, Summerland and One Tree Hill.
Her new single, "Time for This," is destined to return Calloway to the Top 40 charts.  This song is absolutely beautiful, and a perfect vehicle to develop the intimate relationship Calloway has with both her old fans and the new ones that have come from her participation in the world created by Final Fantasy.
"I want my relationship with the fans to be a journey of inspiring people and building trust, and that begins with honesty, integrity and allowing myself to be vulnerable in the songs I write and perform," Calloway says.  "My song 'Time for This' gives me the opportunity to let my guard down, make a meaningful emotional connection and let people know how I really feel about things.  The scariest risks we take in life seem to be the ones that involve our hearts."
Calloway originally came to the attention of Grammy winning conductor Arnie Roth and Final Fantasy composer Nobuo Uematsu, who is known in gaming circles as the "Beethoven of video games music."   Uematsu requested that Susan sing his new theme song, "Answers," for Final Fantasy XIV.  The game was released in 2013, and the overwhelming response by fans to Calloway's first track led to other recording and performing opportunities within the world of Final Fantasy.
 "You can't always control who you love or who loves you," she adds.  "This makes moving on and letting go harder than we would like.  There are moments where it hardly seems worth the effort to put yourself out there when you know the potential will always be there for someone to leave.  I wrote 'Time for This' about a single moment, that moment when you feel like you wasted so much effort on a relationship, only to lose in the end.  Pain and heartbreak can take down the strongest among us if we let it.  We go back and forth between moving on and looking back . . . until we humbly realize that even when you lose something you wanted, time keeps moving whether we like it or not.  But, for every dark moment time forces us to walk through, it also heals us with the future it wants to usher in, if we let it and if we keep moving forward with faith."
For more information about Calloway, check out her Facebook and website pages, follow her on Twitter and Instagram, and subscribe to her channel on SoundCloud and YouTube.