Article
FTB podcast #112 with BRENNEN LEIGH, BRUCE COCKBURN, EXENE CERVENKA and THE SMALL PONDS
FTB podcast #112
features the new album by
BRENNEN LEIGH
called 
The Box
.  Also new music from
BRUCE COCKBURN
,
EXENE CERVENKA
and
THE SMALL PONDS
.  The full playlist is posted below.  Check the artist's websites and order their CD's or downloads and tell 'em you heard the songs on the FTB podcast.  Please 
email me
with any questions or suggestions for the podcasts.  Here's the 
iTunes link
to subscribe to the FTB podcasts.  Here's the direct link to 
listen now
!  And this is the RSS feed for non-iTunes listeners: 
http://ftbpodcasts.libsyn.com/rss
.  And there is now an Android App available to Android phone users! Just search for Freight Train Boogie in your App Store on your phone. Here's the App Market
link
.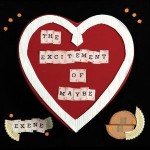 Show #112
BRENNEN LEIGH - Rolling Green Hills
The Box
ELEVEN HUNDRED SPRINGS -  Hardcore Honkytonk
Eight The Hard Way
BEN GILMER & THE SIDEARMS - Hey Jayne
Heart That Burns
EXENE CERVENKA - Already In Love
The Excitement of Maybe
(mic break)
BRUCE COCKBURN - Call Me Rose
Small Source of Comfort
THE SMALL PONDS - Gypsy Cards
Caitlin Cary & Matt Douglas are The Small Ponds
TINY TELEVISION - Rose Colored Sunsets
Mission Statement
BRENNEN LEIGH - Backsliding Blues
The Box
(mic break)
GREEN RIVER ORDINANCE - Where the West Wind Blows
The Morning Passengers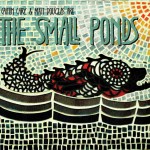 SHANNON WURST -  I'm Wiley Post
What's More Honest Than a Song
JIM ARMSTRONG - Worn Out Shoes
Junction Road
ARMAND MARGJEKA - What Feeling
Margo, Margo
(mic break)
BRENNEN LEIGH - The Box
The Box
(March 25th, 2011)
Bill Frater
Freight Train Boogie
Americana Boogie