Article
Glen Phillips Premieres Lori McKenna Co-Write "Nobody's Gonna Get Hurt"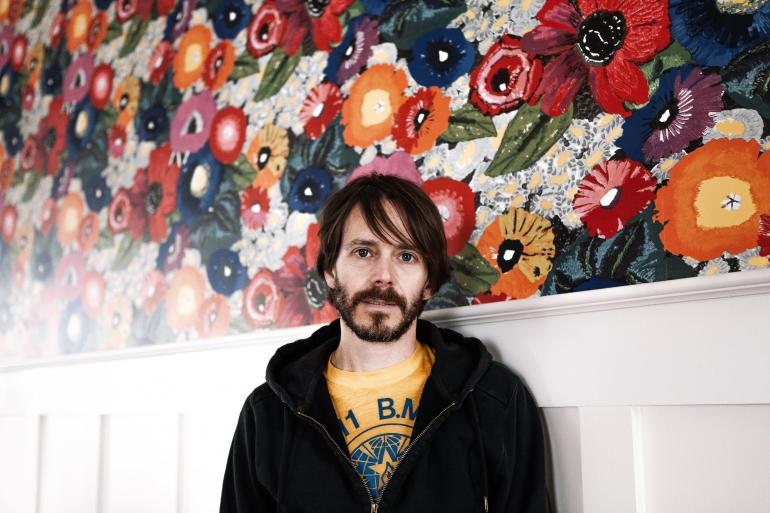 On May 4th, songwriter and Toad the Wet Sprocket frontman Glen Phillips will re-release his 2016 fourth solo album, Swallowed By The New, on Compass Records.
The new edition of the album contains all of the original LP's tracks -- including singles "Amnesty," "Leaving Oldtown," and "Go" -- and also features a new bonus track, "Nobody's Gonna Get Hurt." Phillips wrote the emotionally resonant song, which cleverly explores the complexities of deeply felt love, with beloved songwriter Lori McKenna, known both for her acclaimed solo work and her songs for artists like Tim McGraw and Little Big Town.
"Lori and I wrote 'Nobody's Gonna Get Hurt' at her home just outside of Boston," Phillips says. "I'd been reading and listening to a lot of David Whyte and was taken by his assertion that heartache is the inevitable byproduct of loving anything deeply, a sign of a life well lived instead of something to be avoided. I came in with the title and an idea that the song should be entirely lies. Lori jumped in and we finished it all in under two hours. That was a good day."
Listen to "Nobody's Gonna Get Hurt" and see Phillips' upcoming tour dates below.
4/13 Boca Raton, FL - Private 
4/14 Ft. Lauderdale, FL - Broward Center
4/15 Lake Park, FL - Kelsey Theater
4/17 St. Petersburg, FL- The Hideaway Cafe 
4/18 St. Augustine, FL - Original Cafe Eleven 
4/20 Duluth, GA - Red Clay Music Foundry 
4/21 Athens, GA - Hendershot's 
4/22 Morganton, GA - Balch Residence
4/25 Fort Collins, CO - The Armory
4/26 Boulder, CO - eTown Hall
4/28 Denver, CO - Swallow Hill
4/29 Colorado Springs, CO - Friend's HC
5/4 Kalamazoo, MI - Bell's Eccentric Ave
5/5 Indianapolis, IN - Private 
5/6 Dayton, OH - Yellow Cab Tavern
5/7 Pittsburgh, PA - Club Cafe 
5/9 Cleveland, OH - Music Box Supper Club
5/10 Ann Arbor. MI - The Ark 
5/11 Cincinnati, OH - Ludlow Garage 
5/12 Milwaukee, WI - Back Room @ Colectivo 
5/13 Chicago, IL - City Winery
6/2 Novato, CA - HopMonk Tavern 
6/3 Novato, CA - HopMonk Tavern