Article
Have You Subscribed Yet?
Subscribe for just $6 per month in new offer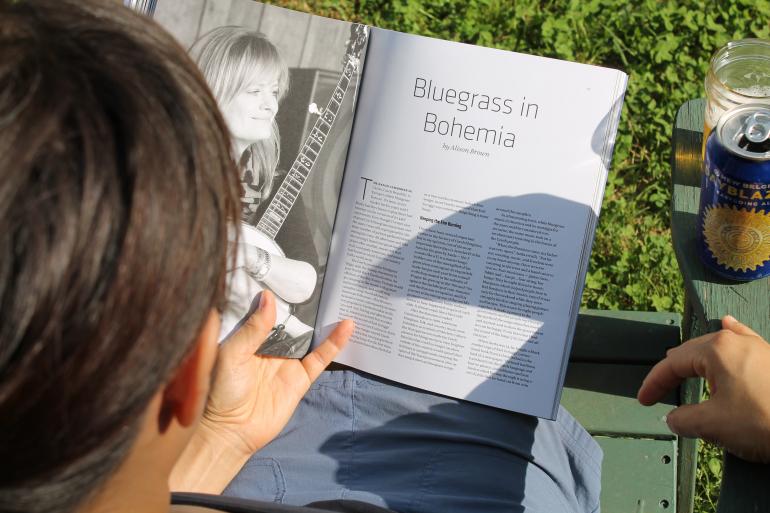 As we enter the third week of our subscription drive, I thought it a wise time to share what it is we're working on for upcoming issues. After all, subscribing at just $6 per month will get you every upcoming issue of No Depression in print, beginning with our Summer 2017/Over Yonder issue, which looks at how roots musicians around the world are digging into their local traditions and pulling them into the 21st century. Its stories explore the punk-folk grooves of Mongolian band Hanggai, how Angelique Kidjo is honoring Africa via Talking Heads covers, Richard Shindell's two decades in Argentina, how David Broza is using folk music to bridge the divide between Israel and Palestine, and so much more.  (You can take a peak inside here.)
And, with that issue out in the world, we've begun working on the Fall 2017/Foremothers issue, which will delve into the stories of the women who laid the foundation for modern American roots music. Our writers have been collecting oral histories about artists like Elizabeth Cotten and the Linda Ronstadt/Emmylou Harris/Dolly Parton Trio collaboration. I've spoken with Rosanne Cash and Carlene Carter about the women of the Carter family, and have more interviews to come, toward a story about how those women helped to steer roots music throughout the 20th century. We have stories coming about little-understood roots music women like Karen Dalton and Big Mama Thornton. 
And, the whole issue will be wrapped in a beautiful needlepoint artwork by Whiskeytown's Caitlin Cary, based on a portrait of Elizabeth Cotten. It should suffice to say the Foremothers issue will be unlike any other music magazine out there. 
For our Winter 2017/Singer-Songwriter issue, we have deep interviews with Ani DiFranco, Sam Beam, the Avett Brothers, Emily Saliers, Josh Ritter, Jackson Browne, Samantha Crain, Colin Hay, and more. 
For 2018, we're planning issues about Canada, Appalachia, and elsewhere -- a plethora of stories that connect current musicians with the deep roots of American music. After all, that is what we're all about here at ND: Finding the best music available these days and then tracing it back to its deepest influences.
I'm biased, yes, but No Depression in print really is a beautiful thing. It's a premium magazine that you can keep on your shelf next to your novels and history books. It's made to be read and savored, and to be kept. In a time of quick reads and listicles, you can't hold a tweet in your hand, but you can hold a beautifully designed book full of great storytelling about music that matters. 
Will you subscribe today and help ensure that this beautiful print journal can continue to find its way to the homes of music fans around the world?