Column
How Al Perkins Learned 'Soulful Simplicity'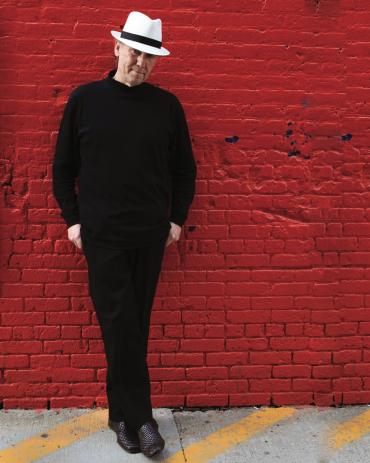 I tell Al Perkins that I consider the first Manassas album one of the five best albums in rock music history and learn I am not alone.
"Thank you, we hear that from many fans!" responds Perkins, who played electric guitar and pedal steel guitar on Stephen Stills' masterful 1972 double album with the same name as the group. "Looking back, it was such a melting pot of good players and musical styles, and sounded like no other band. I'm very happy with the recordings and enjoyed the friendships and experience greatly."
Perkins, one of rock music's great pedal steel and dobro session players, says the concept for the album and the recording had begun when he and Chris Hillman left the Flying Burrito Brothers and joined Manassas. "I believe 'Anyway,' 'How Far,' and 'Move Around' were pretty much complete," Perkins recalls. "Jerry Garcia had already played steel on 'So Begins the Task.'
"Stephen played slide guitar on 'The Love Gangster' and 'What To Do.' I played one of the electric guitars and the steel slide on 'Right Now.' However, when there were two or more of Stephen's guitar tracks on a song like 'Bound to Fall,' I would sometimes play one of them during liveshows. Of course, 'Blues Man' was always played on solo acoustic guitar as only Stephen can!"
I mention to Perkins that Chris Hillman once said at a Massachusetts bluegrass festival I attended that Manassas was truly Stills' Band, although Hillman had, before Manassas, been a key member of the Byrds and the Flying Burrito Brothers.
"The concept was all Stephen's, but we looked at the band as having three principal partners — Stephen, Chris, and (drummer) Dallas Taylor. They were listed as co-producers. Stephen jokingly referred to the band as a quasi-democracy. However, Atlantic Records had to look upon it as Stephen and his band, because we never signed contracts with the label."
The other members of Manassas were bassist Calvin "Fuzzy" Samuels, keyboardist Paul Harris, and percussionist Joe Lala. The band was inducted two years ago into the Colorado Music Hall of Fame.
Perkins, who has recorded three solo albums, says he thinks "drugs may have played a part" in the band's breakup, and the group had problems with its Down The Road follow-up album.
"As the band tried to grow together, ideas were coming from the rest of the band, and we were recording new things," Perkins says. "Some appeared on the recent Manassas release called Pieces. I seem to recall two sets of submissions to Atlantic for the second album. Both were denied, with the reply saying 'not enough Stills songs.' They were right, it seems, because they didn't have a contract with us individually or corporately. CSNY (Stills' other group, Crosby, Stills, Nash & Young) had the better appeal." 
Besides Stills, Perkins has played with many big names. In 1969, he was playing at the Ricksha Club in Dallas when drummer Mickey Jones stopped in. Jones returned another time with Kenny Rogers, and Perkins was asked to join Shiloh, a band Rogers was producing.
"They wanted someone who could play steel guitar for this new country-rock style of music and was heading to California," recalls Perkins, who joined the group that also included Don Henley (later bound for superstardom with the Eagles).
Perkins spent a year with Shiloh and then joined the Flying Burrito Brothers in 1971.
"We based out of L.A. and worked Northeast colleges mostly," he says. "We would fly out on weekends and be home during the week. The Burrito Brothers' schedule allowed me to continue playing sessions. I had a great time playing for people who came to see the group instead of just being background music. In the summer, there were music festivals, and I enjoyed meeting other touring groups. We also played several shows with the new Byrds lineup."
At the Burritos' shows — after Bernie Leadon left to join the Eagles — Perkins played lead electric guitar and pedal steel guitar.
"For a while, before Bernie Leadon began rehearsals with the Eagles, I would play mostly steel," Perkins says. "The Burritos had a delightful middle segment in which they would play a few bluegrass songs. Bernie would switch to banjo, Chris (Hillman) to mandolin, me to bass, and Rick (Roberts) on acoustic guitar.
"After Bernie's departure, I began playing electric guitar alternately with the steel. I enjoyed all the tunes. 'Six Days on the Road' and 'Colorado' were fun with the steel. I think, because of my style of electric guitar, we began doing edgier versions of R&B songs like 'Don't Fight It' and 'Ain't That a Lot of Love.' That was fun, too." 
On the Last of the Red Hot Burritos tour, which resulted in a 1972 live album of the same name, "Eddie Kramer recorded our shows at three Ivy League colleges," Perkins says. "In order to present a top bluegrass segment, Byron Berline, Roger Bush, and Kenny Wertz were added."
I ask Perkins how he teamed up with the Rolling Stones to play pedal steel on "Torn and Frayed" on Exile on Main St.
"Gram Parsons was most likely the one to point me out to the Stones," he says. "Two weeks before I got the call, I had sold my older, much simpler Fender 1000 that I played with Shiloh and the Burritos and bought Tom Brumley's 11-string ZB Custom pedal steel. The ZB was much more complicated and a world of difference. I was still a little unsure about playing on a recording with it.
"The track was already recorded when I arrived one night in the winter of 1971 at Sunset Sound Studio in L.A. The production/engineering team were in the control room in suits, Mick (Jagger) and I were in jeans, and Keith (Richards) and Anita (Pallenberg) were brightly clad, to say the least. I was not ready for Mick to sing with a stage mic while dancing around me and the steel guitar. However, the idea made sense later when I realized the endeavor was to create a live stage feel. As we began, Keith said, 'You can stretch out! Play anything you want.' Sitting at this new pedal steel guitar, I thought to myself, 'I am stretching out!' "
Perkins played on Bob Dylan's Knocked Out Loaded album and on the Eagles' cover of Tom Waits' "Ol' '55" on the group's On the Border album. He has also played with Gene Clark, Michael Nesmith, Debby Boone, Dolly Parton, Michael Martin Murphy, Emmylou Harris, and Billy Preston.
The best concert that Perkins attended as a spectator, he says, was the final Fillmore West concert in San Francisco in 1971. It featured Tower of Power, Santana, and Creedence Clearwater Revival.
"CCR took the stage as a three-piece," he recalls. "John Fogerty had a fitted blue suit and hair combed back like James Dean, and they simply drove a fantastic groove from the stage like I'd never experienced before. That show taught me that soulful simplicity is preferable over frantic frenzy."