Column
The Jackson Browne Flashback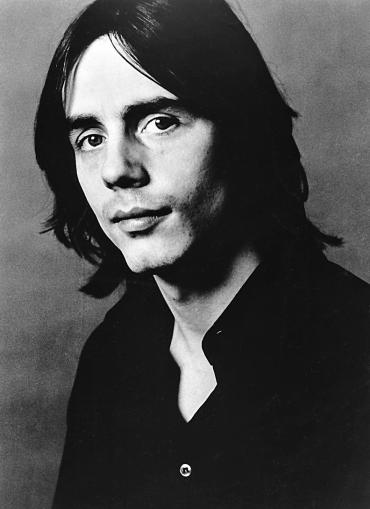 A few nights ago I went down another rabbit hole. With thoughts of listening to Valerie Carter's version of "Face of Appalachia," I was about to dial it up on YouTube when I got sidetracked by Bruce Springsteen's duet with Patti Scialfa of "Linda Paloma." It appears on Looking Into You: A Tribute to Jackson Browne, which was released on April Fool's Day back in 2014 and it's an album I've kept close at hand. It sort of came and went without making much of a splash, and Will Hermes gave the album only three out of five stars in Rolling Stone, stating: "Not every performance is memorable, and the absence of younger fans is a missed opportunity – where's Conor Oberst? But the way that Browne's songs braid verbose emotions with melody remains magical."
Browne's real name is Clyde. He was born in Germany and raised in Orange County, California. For a couple of months in 1966 he played in the Nitty Gritty Dirt Band when they were doing jugband music. He moved to Manhattan, where his friend Tim Buckley got him a gig accompanying Nico after she left the Velvet Underground. He plays guitar on several tracks of Chelsea Girl and she covered "These Days." For a short time they were a thing. When signed as staff writer for Elektra Record's publishing company in 1967, his songs were recorded by the Dirt Band, Tom Rush, Gregg Allman, Joan Baez, The Eagles, Linda Rondstadt, and The Byrds. He didn't release his own album until 1972.
For a couple of decades I pretty much forgot about how much I like the music of Jackson Browne. During the '70s I bought and listened to all his albums, but I think he became oversaturated with too much airplay on FM radio that made him part of the giant generational soundtrack rather than a singular artist. After time I just moved away from his work, but I rediscovered it again when I found that tribute album. The songs I'm using here all come from Running On Empty, which was released in 1977, and the videos were released overseas on DVD. While many fans think they were filmed at Shepherd's Bush Theatre in London, there is some reason to believe that they're actually from an August 1978 concert in Columbia, Maryland, that BBC radio broadcast live.
By the way, that song is the thread to Valerie Carter ... she co-wrote it with Jackson and Lowell George.
The touring band on these songs is probably the best he's ever had. Along with his longtime friend and multi-instrumentalist collaborator David Lindley, the lineup features Craig Doerge on keyboards, bassist Bob Glaub, Jim Gordon on drums, and Rosemary Butler with Doug Haywood doing the backing vocals. While most of the songs are his own, he included "Cocaine" by Reverend Gary Davis, but he and Glenn Frey added some new lyrics.
Jackson joined Bonnie Raitt and John Hall as founders of MUSE (Musicians United for Safe Energy) in 1979. The group produced the No Nukes concerts and a subsequent triple live album. That was simply the beginning of a lifetime of political and environmental activism that I don't think any other musician can ever come close to. The list of benefit concerts he's played at and the organizations he's contributed to is staggering, and it swings from saving our planet to mental health issues, supporting the arts and education, medical research and politics.
In addition to being a member of the Rock and Roll Hall of Fame and receiving a lifetime achievement award from the Americana Music Association, in 2004 he was named an honorary Doctor of Music by Occidental College in Los Angeles for "a remarkable musical career that has successfully combined an intensely personal artistry with a broader vision of social justice."
A few weeks ago Clyde Jackson Browne celebrated his 69th birthday. He's still on tour with Greg Leisz doing the "I'll Play Anything" concert series, and in January he'll be playing with a full band at the Byron Bay Bluesfest in Australia. In regard to the question of "Where's Conor Oberst?", last July he was interviewed by Charlie Rose, and I thought I'd give him the final words: "If you're an artist, that doesn't mean you surrender your rights as a citizen. And if you have a platform to express yourself, do it if you're compelled to."
You can follow me here at No Depression to get notified when I've added something new. Many of my past columns, articles and essays can be accessed at therealeasyed.com. I also aggregate and post daily on my Facebook page The Real Easy Ed: Americana Roots Music Daily. My Twitter handle is @therealeasyed