Article
Jacob Davich Drives Folk Home with "My Father's Gun"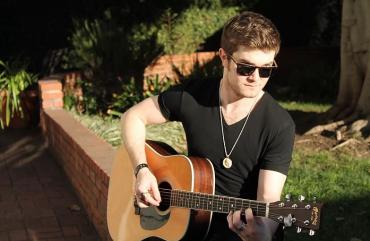 Jacob Davich's intriguing new single "My Father's Gun," has kicked off 2017 in a big way for the Folk-laden artist. Davich, who is also known for notable acting endeavors, has taken a new approach in the entertainment realm. With his new single in tow, "My Father's Gun," the track is from his upcoming release, Between the Lines, which breaks new barriers for the budding artist. 
"My Father's Gun," shares the full songwriting potential of Davich, as his notable lyrics and alluring brand of Americana, come into play. Davich, though young in his years, comes off as an old pro, in which he can share the stage with Americana and Folk greats. His prominent vocal work is brought to life with stunning instrumentation that flow throughout the piece, giving us a taste of the upcoming release. Between the Lines is shaping up to be a masterpiece for Davich, and we are eager to hear what he has in store next in the music world.