Article
Kathy Mattea's Musical Journey Brings Her Closer to Home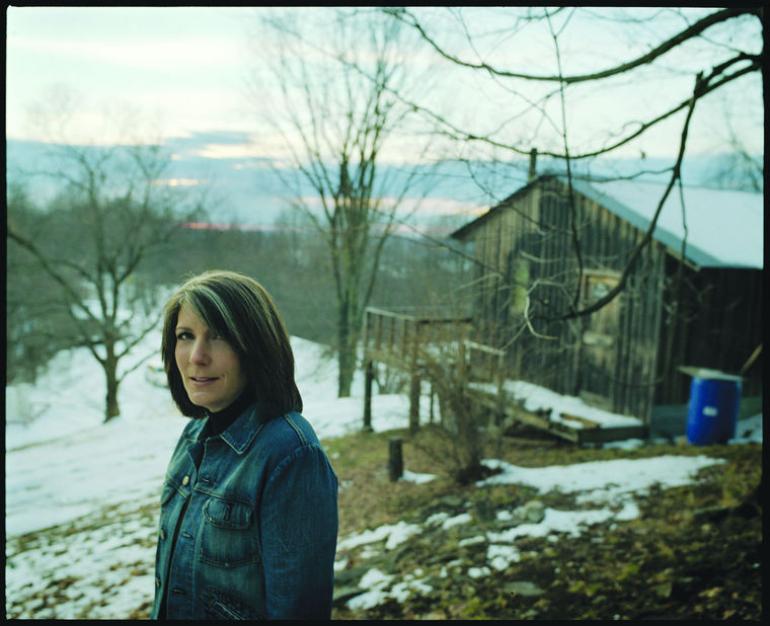 Kathy Mattea checks her shoe count as she finishes packing for a holiday-themed tour.
"You have to make sure you have enough shoes and makeup," she says by telephone from her home in Nashville, "and those are the things I usually forget."
In a career that's produced 16 studio albums, 16 Top 10 Billboard Hot Country hits, and two Grammy Awards, Mattea, 55, has become accustomed to long stretches on the road, but it's her most recent musical turn that has brought her closer to home.
Mattea first made her name in mainstream country in the late 1980s and early '90s with a string of hits, including "Eighteen Wheels and a Dozen Roses" and "Where've You Been." In 2008, the singer pulled a 180-degree turn with the release of Coal, a haunting collection of acoustic songs that harkens back to her Appalachian roots and earned Mattea a Grammy nomination in the traditional folk category. Her most recent album, the rich acoustic collection Calling Me Home, continues her personal exploration of mountain country music traditions.
"I grew up with this music all around me, but there was nobody to get me into it," Mattea says before leaving on her Songs and the Season tour. "It was like going back and finding this treasure trove that was underneath my feet the whole time I was growing up. I didn't want to stop. I kept plowing around and digging up songs."
On both Coal and Calling Me Home, Mattea covers songs by Appalachian music legends Hazel Dickens and Jean Ritchie. On Coal, Mattea covers "Black Lung," a stark lament Dickens wrote about the coal miner's lung disease that killed her brother. Several songs on Calling Me Home return Mattea to the complicated subject of coal as both an environmental issue and a livelihood for miners, best emphasized on "West Virginia Mine Disaster," a tragic story-song written by Ritchie.
"The thing I really wanted to celebrate in this album is that sense of attachment to place, to a piece of land," Mattea says. "The mountains where my mom and dad grew up, they knew them like the back of their hand. They were like family. I don't think we live like that anymore. I wanted to find songs that really spoke to that as a celebration of this very subtle flavor of Appalachian culture."
The idea for Coal started from a darker place. In 2006, the Sago Mine in Sago, WV, collapsed, trapping 13 miners for nearly two days. Only one of the 13 miners survived.
"Both my grandfathers were coal miners, but my dad got out of the mines so I didn't understand why I felt so much grief and anguish about it," Mattea says. "When they had the public funeral for all these miners, the Larry King show asked if we'd be willing to perform a song to end their coverage. So a bunch of musicians got together. We spent long hours talking about music and this disaster, and someone said to me during that time that this was the best use of music. I thought maybe that's what I'll do with all of this grief that I don't understand. I'll just make an album about coal mining and channel it all into the music. And that's how it happened."
Mattea grew up in the middle of coal country in Cross Lanes, WV. She was an academic whiz kid, who started reading in her high chair and tested into second grade a month into kindergarten.
"I was this prodigy," she says, laughing. "When they were testing me, they told my mom not to let me get bored. Today they'd probably just give me Ritalin, but back then they really engaged with me. My mom kept me really occupied and kept all of this energy really channeled. Of all the activities that really fed me, the one I never got tired of was music."
Mattea says she discovered her love of singing at Girl Scout camp. That led her to the guitar and piano.
"When I was a kid, I was kind of awkward socially and I didn't always know how to be comfortable in a group with other kids," she says. "In grade school I discovered that if you were the girl with the guitar, people would gather around and sing and you didn't have to have any social skills. It just became my way of finding my tribe and finding a way to connect to people and connect with myself."
While attending West Virginia University, Mattea joined the bluegrass band Pennsboro. When that band broke up at the end of her sophomore year, Mattea made a decision that changed her life.
"There was this moment in college," she says. "The band I was playing in was going to break up because a couple of the guys were graduating and moving. I just broke up with my boyfriend, and then I got fired from my summer job selling cheese at the mall. One of my friends was going to move to Nashville and he said I was welcome to come, too, if I wanted, and I decided to take a chance. I wanted to find out if music was a possibility. I thought if I didn't find a way to say yes to this, I would wonder for the rest of my life what would have happened. I didn't know if I could live with that. So I went."
Mattea singed her first record deal in 1983, but it was her third album, Walk the Way the Wind Blows, that was her critical and commercial breakthrough. Her cover of Nanci Griffith's "Love at the Five and Dime" reached No. 3 on the Billboard chart, while three other songs of the album -- "Walk the Way the Wind Blows," "You're the Power," and "Train of Memories" -- also reached the Top 10. Other hits followed, including No. 1's "Goin' Gone," "Come From the Heart," "Burnin' Old Memories," "She Came From Fort Worth," "Lonesome Standard Time," "Walking Away a Winner," "Nobody's Gonna Rain on Our Parade," "Maybe She's Human," and "455 Rocket." Her truck-driving song "Eighteen Wheels and a Dozen Roses," which hit No. 1 in late May 1988, became the first single by a solo female to spend multiple weeks at No. 1 on the Billboard country singles chart since Dolly Parton's "You're the Only One" in August 1979. Mattea won Grammy Awards in 1991 for Best Country Vocal Performance for "Where've You Been," and in 1994 for Best Southern, Country or Bluegrass Gospel Album for the holiday record Good News.
Shortly after Good News won the Grammy, Mattea started performing her holiday tour.
"We started doing it every year, and did that for about 10 years," she says. "Since Good News had no traditional songs on it we started adding interesting arrangements of traditional Christmas carols so people would hear songs they recognized and loved. That evolved into a second album (Joy of Christmas Day) 10 years later."
Mattea says she will pull from both albums as well as her most popular hits on her current tour.
"We do two halves," she says. "I always feel there are probably people in the audience that this might be the only chance to hear those tunes like 'Eighteen Wheels' and 'Where've You Been.' So we do those in the first half, and then we come back in the second half and do all Christmas music."
As Mattea confirms that, yes, she's packed enough shoes, and the makeup bag is carefully stowed away, she returns to the idea of home, adding that the place she may in fact be most deeply rooted to is the concert stage.
"Music is the one thread that's run all the way through my life," she says. "I think the thing I love about it is that I can connect with you through a song in a way that I can't touch you any other way in three minutes. I don't have to spend six months getting to know you. We can begin to know each other and know our common experience through song. It tickles that part that we all have in common. And there's something magical about that."