Column
Kim Wilson on Having 'The Best Seat in the House'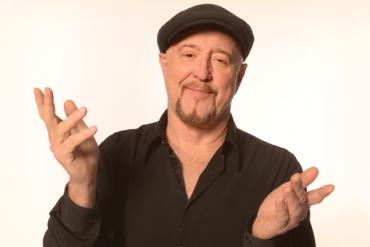 Featuring a talented cast of Chicago and West Coast musicians, Kim Wilson's most recent album, Blues and Boogie, Vol. 1, consists of 16 powerful songs dominated by covers, including tunes by Lightnin' Hopkins, Sonny Boy Williamson, and Elmore James.
"I think I've finally reached a stage in my musical life where I am comfortable in my own skin," Wilson tells me. "The accompaniment is incredibly sympathetic. That makes things even easier. Consequently, the sound and the performance on this project are better than anything I've done in the past."
Wilson began recording Blues and Boogie, Vol. 1three or four years ago, but it was only released last October "because it took me a long time to pick out all of these tracks out of the hundreds that I have."
Wilson says drummer Richard Innes and keyboardist Barrelhouse Chuck — who played on the album but died of cancer before the recording was released — are two of the "greatest musicians who ever lived."
Innes and Chuck are "a couple of guys who lived the music," says Wilson, who began playing the harmonica at age 17 and founded the Fabulous Thunderbirds with Jimmie Vaughan in 1974. "They are irreplaceable, and, yes, they were the very best at what they did. If you don't know about them, then you need to find out real quick! They were as good as anybody ever was!"
Blues and Boogie, Vol. 1 isdedicated to blues harp giantJames Cotton,who died in March 2017.
"Cotton was literally like my big brother," explains Wilson, who, besides his solo work, still leads the Fabulous Thunderbirdsand owns blues label Blue Collar Music. "When I first heard his first recording on Verve, it totally turned my head around. The variation of music on that album is a huge influence on me. It really set the tone for everything I did back then and in the future. Musically, he was also one of the all-time greats — very creative with great tone and a fantastic singer and songwriter. I'm going to miss him very much!"
I ask Wilson about his musical heroes.
"I have many, many musical influences," he responds. "Very few, if any, are alive now. People like Muddy Waters, George Harmonica Smith, Eddie Taylor, Albert Collins, the great Little Walter, James Cotton, of course, and on and on and on.
"Many of these people were like family to me. When I was a kid, I didn't even think about living in a world without them. Of course, there's nothing you can do about it except honor them every time you pick up your instrument or sing or write. Without them, guys like me would be nothing."
I ask Wilson whether he ever saw a performance by the extraordinary late blues harp player Paul Butterfield.
"I saw him when I was a kid at the Golden Bear in Huntington Beach (California)," Wilson says. "Great entertainer, great singer. I was very impressed and tried to copy him when I was very young."
Which was the best concert he ever watched?
"I've seen too many people to count," he says. "B.B. King and Freddie King on the same gig come to mind. George Harmonica Smith out in Isla Vista (California). Of course, many, many shows at Antone's (an Austin, Texas, blues club). Soon after I started listening, I was on stage with all of these people. I had the best seat in the house!"