Article
Loren Cole Announces Breezy For the Sake of Being Honest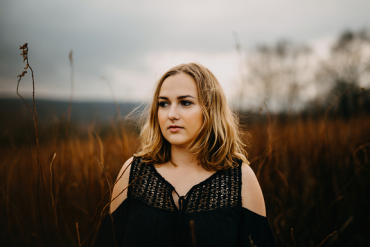 Americana may be one of the art forms that defines as a nation -- after all, it's right in the name. The other, it seems, is biting sarcasm. In an age of Twitter snark and irony, Loren Cole asks us to abandon our tough exteriors and open ourselves to honesty. Her forthcoming debut album, For the Sake of Being Honest (out Aug. 24), serves as a reminder that what matters most is what is happening right here, right now. She's only 22, but her mind is sharp and her songwriting is sharper. She's shared stages with the likes of Jewel, The Accidentals, Mike Mains, Joe Hertler & the Rainbow Seekers and many others.
The album was produced by Henry Was, son of the pioneering musician, producer and record exec Don Was (The Rolling Stones, John Mayer, Stevie Nicks) out of his Santa Monica studio. Cole unearthed many songs she'd been sitting with for a while. Some were written during her college years, but still others found their way out of her angsty teenage days. There's a certain innocence that seeps out of her work, a magical, twilight glow that makes her songs universal and appealing. By way of explaining the title of the album, Cole observes, "I had a photo shoot a while back,and the photographer asked me to come up with three words to describe me and my music. I said: nostalgic, curious, and warm. A lot of the record is searching, asking for honesty from people." 

Naming the album For the Sake of Being Honest made total sense. "I came up with the album title before we started recording anything," Cole says. "I had originally written it down in my phone as a potential song title. Honesty is important to me, especially in the midst of social media and having a public presence. Everyone gives you the highlight reel online. It's not reflective of what real life is. If you want to feel self-conscious, go open up Instagram. You can get down on yourself really quickly."



That observation sparked the album's main thread lines of "self-work," as Cole puts it, and an aching need to make necessary changes. "I don't see many people having discussions about really looking at yourself - a practice that I believe has a significant impact on the world we create for ourselves and others. I have a bit of an obsession over asking the right questions," Cole says. "The songs seemed to fit really well with all these ideas, hence the title of the album."
While Cole handles much of the guitar playing, she turned to a band of reputable student musicians to help her out. You'll find Henry Was on drums, Paul Cornish and Michael Arrom on keys, Logan Kane and Sol Was on bass, Sam Yun on guitar, and multi-instrumentalist Jack DeMeo, who you'll hear on guitar, mandolin, harmonica, and many other instruments. Brian Malouf (Michael Jackson, Stevie Wonder, Dave Matthews Band) manned the mixing board, balancing out her feathered vocals with a bit of polish while maintaining a uniquely textured sound.
We see that warmth and honesty in Cole's "Follow," a horn-drenched commitment to her partner. The breezy lyrics are anchored by the band's exuberant performance. It's a song that would be perfectly at home on NPR and country radio -- a big burst of emotion with thoughtful crafting. That sense of curation isn't the warped reality we get from Instagram -- rather, it's the work of someone who wants to make sure they come across as sincerely as possible. Even in the album's heavier moments, Cole's commitment to embracing the people around her is obvious.
Learn more about Loren Cole here.