Column
Luka Bloom Stands Up for Musicians who 'Create Space'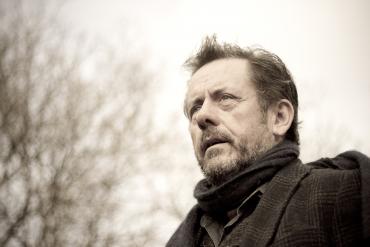 The Merriam-Webster dictionary defines "refuge" as "shelter or protection from danger or distress." It's a definition that prolific Irish singer-songwriter Luka Bloom — who named his 2017 album Refuge — can relate to.
"In a loud and angry world in late 2016, I felt the need for refuge myself, in songs," Bloom tells me. "It is easy, and tempting, to react in anger. I decided to reflect and respond in a quieter toneto the changes 2016 brought. I find it easier to absorb information, or opinion, when it is not being roared at me."
Bloom says he needed refuge from people hurting from war, homelessness, and climate change, so it's no surprise that Refuge's 10th song is titled "I Am Not At War With Anyone." The album's "raw, solitary way," he says, makes it different from many others in his vast catalog. "It hearkens back to Turf from 1994 — similarly naked."
I mention to Bloom that hismusic often elicits a special beauty that can feel like a refuge from the harshness of our world. Is this his intention as he shapes album after album dating back to his self-titled debut release in 1988?
"Thank you, and yes," he responds. "I have always viewed songs as my way of escaping from the world or imagining a better world. And I also believe that songs manifest the best part of me. Outside of songs, I am deeply flawed, so my songs represent aspiration for my own progress in life. I want my songs to inspire me to do better in the business of life, but, mostly, I fall down. Then the songs help lift me up again."
After 22 albums, which songs that he has written are his favorites?
That's a "very tough question," Bloom responds. "The answer changes every week. 'Exploring the Blue' and 'Gone to Pablo' are important to me, because they represent a moment when I felt my writing voice had finally begun to emerge, and the relationship between my voice, guitar, and words was merging into an identifiable sound that was me. Some people get this quickly and have overnight success; others, like me, must hang in and be patient and hopefully recognize the moment when the elements begin to gel. And then get to work."
I ask Bloom whether politics and social positions are an important part of his music.
"I believe the only responsibility of any artist is to be true to themselves," he says. "I try to stay awake and be aware of the world, but I also try to be very careful never to give any sense that I might really know how the world might be a better place. Mostly, I am grateful to be here and alive and well enough to sing. I like life. I like people. I want that to be reflected in my songs.
"Politics? I am utterly bored with ideologies and 'isms.' The pace of climate change is so fierce that I have no time any more for concerns or issues that divide us. We are literally all in this together. America terrifies me, and I still love it. Ireland and Europe are home, for now. Look, I'm a dreamer. Naive. Don't ask me for intelligent answers. I love this earth and want us to get along with each other and stop destroying our home. The young people in America rising up against the craziness of gun business are my heroes right now."
Another hero is Bloom's older brother, Christy Moore, an acclaimed singer-songwriter credited with modernizing traditional Irish music and incorporating it into folk and rock songs. Some music writers say that Luka Bloom changed his stage name from Barry Moore after moving to New York in the 1980s, because he was tired of being referred to as Christy's younger brother. He chose "Luka" from Suzanne Vega's 1987 hit song of the same name and "Bloom" from a character in James Joyce's Ulysses.
"My name had very little to do with my brother Christy," Luka tells me. "It had much more to do with my own flailing around in the dark through the '70s and early '80s. By the time 1986 arrived, I had a sound and some songs that I knew could propel me, but I wanted a second opportunity to begin. Thus, Luka plus America. It worked.
How does he regard the songs he wrote before he adopted the name Luka Bloom.
"Every sad, derivative, simplistic effort I ever made to write a song since I was 14 deserves to be applauded and loved," he says. "Each one of those songs helped to guide me to the place of discovery. And one of my best songs, 'Wave up to the Shore,' (on the 2016 album Frugalisto), was written in 1972 when I was 16."
Bloom remains close to his older brother.
"As for my brother, he is still adding to his legacy with new songs and so many great shows. After 50 years, he constantly continues to sing. And he evolves and grows, as we all should try to do. He gave me my first gigs. He was my first hero. We are brothers and friends."
Bloom says he has many other musical heroes, including Irish musicians Luke Kelly, Van Morrison, Martin Hayes, and Micho Russell. "Then, of course Bob (Dylan), Leonard (Cohen), Neil (Young), James (Taylor), Joni(Mitchell). Then U2, the Waterboys, the Pogues, the Clash, Miles (Davis), Chet(Baker), Nina(Simone). Then the African greats:Toumani Diabate, Anouar Brahem, Boubacar Traore, and Jamaica's Bob Marley. But the biggest influence of all was my mother, Nancy. She needed me to sing well, to get the song right."
Bloom regards Hayes and the Edge as Ireland's greatest musicians. "They excite and challenge me now as much as they did decades ago," Bloom says. "They are innovators and dreamers on world stages in very different genres but with the Irish thing well intact. I love musicians who create space, and, in my humble opinion, these guys are masters."
With so many heroes, Bloom says it's "tough" to decide which concert was the best one he has attended as a spectator, but then he mentions a 2008 Leonard Cohen concert on the grounds of the Irish Museum of Modern Art in Kilmainham, a Dublin suburb.
"The comeback kid, 70 years old, three hours; heaven, just heaven" is Bloom's abbreviated review.
The concert that influenced him most as a musician, though, was by U2 at Dublin's Phoenix Park in 1984.
"I'd been sitting on a stool, trying to be Nick Drake for 10 years, and was really unhappy," Bloom recalls. "That day changed everything. I knew I had a little talent but zero self-belief. That concert told me to wake up and smell the coffee, or whatever. I woke up the next morning, went out and bought a guitar strap, so I could stand up."