Article
The Mammals Return With a 'Culture War' (Premiere)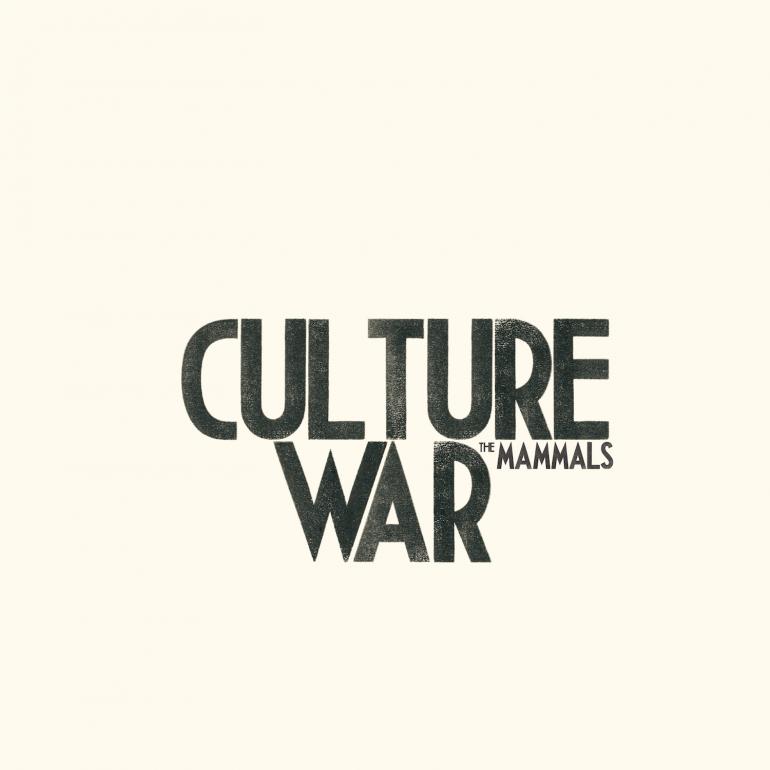 Upstate New York folk outfit Mike + Ruthy is reviving the band's primordial musical form — the Mammals. The group brought political song work back to the American folk tradition in the early aughts, and there's no better time than now to bring it back.
The Mammals' newest tune, "Culture War," gets right to the heart of the fight for the American soul. "We are in the midst of a culture war," songwriter Mike Merenda sings, his voice resonating clearly over a soft pad of barnyard fiddle, warm organ tones, and acoustic guitars. The accompanying lyric video pairs Dylanesque rhyming with pro-free speech commentary. Phrases like "Climate Change," "GMO," "Electronic Voting," and "Demagogue" grace the screen between verses. 
"Over the past decade, Ruth and I have written a pretty large collection of topical songs that we loosely file under the heading #69protestsongs (sometimes I jokingly call it Un-Americana)," the band's Mike Merenda tells me over email.
"Under the present circumstances in America and the world at large, we felt a sense of urgency to get this sentiment into the conversation. People are feeling marginalized, cheated, anxious, and unheard and I think this song speaks to that zeitgeist. I wrote the song at least three years ago and it really feels like the right song to release along with the reanimation of the Mammals, a band known to not-shy-away from topical material. The song references several of our elders who have taken up the struggle before us and set the stage for the road ahead. 'My body's my ballot' is a direct Utah Phillips quote, and 'This land is your land' and 'We shall overcome' are obviously Woody and Pete, respectively.  Without these mentors, I doubt very much we'd have the confidence and resolve to express such overt dissent on stage."
Writing "Culture War" three years ago may sound like the Mammals have jumped the gun. But if you were an internet citizen back then, perusing a Twitter feed that slowly started to seed hate amongst justice, then you've witnessed the dark influences that have crept up and overtaken our current political climate. From the protests and riots after police killings and gerrymandered voting districts to the legalization of gay marriage and subsequent demonization of any-gender bathrooms, it is apparent that the culture really has cleaved into a fractured state. 
"I think Mike really knocked it out of the park with this very succinct and timely song," Ruthy Ungar tells No Depression. "We're super proud of the recording, which was made by Adam Armstrong (who made 'Bright as You Can'), and I love the video Mike finished yesterday!"
The Mammals will release a full record of new music in early 2018. Click over to Bandcamp to purchase "Culture War" and to listen to more from the group.