Column
New Paul Simon Biography Looks Back After All These Years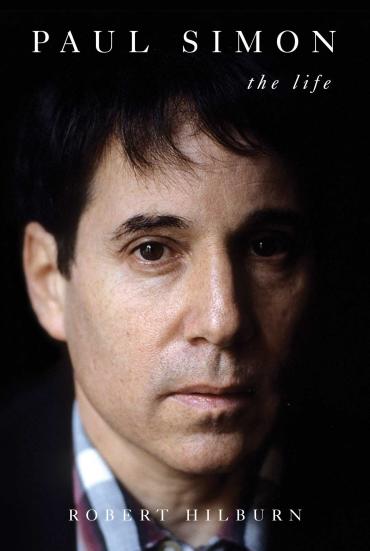 Back in February, Paul Simon announced that he'd be retiring from touring. In the announcement, Simon expressed bittersweet regret and relief; he told fans that he's always wondered what it would be like to reach this point in his career, and he acknowledges that it feels "a little unsettling, a touch exhilarating, and something of a relief." On May 16, he launches a farewell tour and fans will have an opportunity to see him one more time before he sails on.
While Simon is bowing out of the spotlight this year, we're fortunate to have Robert Hilburn's new, definitive biography, Paul Simon: The Life (Simon & Schuster) to help us trace the highs and lows of Simon's life and music. Although Simon has never opened up to previous biographers, he participated fully with Hilburn (Johnny Cash: The Life), giving him full editorial control of the project. The two spoke for over one hundred hours — usually for five hours at a time — and Hilburn had full access to and interviewed Simon's family, friends, musical associates, and ex-wives Carrie Fisher and Peggy Harper (who speaks here for the first time to a Simon biographer), and Kathy Chitty, Simon's muse whom the singer met during his early 20s in England.
Hilburn's biography flows smoothly along on the river of his liquid prose. He excels at telling stories because he pays attention to details and facts, never overwhelming readers with the mundane, but always making sure that the stories rest on a solid foundation. He tells Simon's story straightforwardly, from his childhood in New York and his early love of sports to his discovery of pop music through the Crows' "Gee," the Moonglows' "Sincerely," and the Penguins' "Earth Angel." Simon's father, Lou, who played stand-up bass, bought Simon a guitar for his 13th birthday. While his father wasn't interested in doo-wop, he hoped it might lead Paul to jazz or show tunes.
Simon's immersion in doo-wop drove him to want more. He met up with a guy named Art Garfunkel who lived just a couple of blocks away, and he realized he had found the voice he needed to produce the harmonies he'd heard on those doo-wop tunes. Hilburn chronicles the well-known story of the duo who rose to fame quickly on the strength of their vocal harmonies and Simon's songwriting. As harmonious as their music was, their relationship was filled with sour notes. Mort Lewis, the duo's manager, recognized the current of rivalry running beneath the apparently smoothly flowing public act: "I think they both envied each other's place in the team. Paul often thought the audience saw Artie as the star because he was the featured singer, and some people probably thought Art even wrote the songs. Artie knew Paul wrote the songs and thus controlled the future of the pair." Garfunkel's voice is missing from this biography, though not because Hilburn didn't make the effort. However, as popular as the duo became, and for all the memorable music they made, Simon and Garfunkel was merely one step along the way for Simon and his career.
Part of the genius of Hilburn's book is that he doesn't get bogged down in the ups and down of this short span of Simon's long career. Looking back from the perspective of Simon's solo career, Hilburn observes: "Rhymin' Simon caused the record industry and media to focus on the excellence of the music. Equally noteworthy, Simon wasn't constantly being compared with Simon and Garfunkel. With two albums, Simon had largely achieved the goal he outlined when leaving the duo: that people would eventually look back on those years as the first stage of his career. Where Simon wrote at least six great, lasting songs during his seven years with Garfunkel, he had already passed that figure in the four years since the split."
Hilburn explores the details of the making of each of Simon's albums, providing an interpretive lens through which to see the development of Simon's songwriting. On the Simon's 2011 album Beautiful, for example, Hilburn writes: "Simon employed samples from blues and gospel recordings and verbal touches from old doo-wop and rock tunes, and then filled out the arrangements with African and Indian percussion as well as segments made by (wife) Edie (Brickell) during a family trip to Kenya in 2009. Simon was also writing with renewed passion about many of the same themes that had interested him ever since his early songwriting days in England, including love, faith, and mortality."
Hilburn turns back to one of Simon's early encounters with classical music — Simon went to a concert with one of his college professors — to illustrate Simon's intense focus on developing his songwriting: "Simon heard how far music extended beyond the relatively narrow boundaries of contemporary pop and rock — and he would strive throughout his career to push himself as a composer. For most of his career, Simon's songwriting would begin with the music. He would try to find a riff or melody on the guitar or piano that stirred hum emotionally. Then he'd try to figure out how to express what he was feeling in words. In that way, he was different from most rock writers whose strengths were in words and themes, not in original music."
Simon emerges from Hilburn's absorbing biography as a restless genius, always tinkering with music, listening intently to all kinds of music to find new and interesting combinations, continually evolving as a songwriter. "Regarding his musical path, Simon said, 'I don't really have a whole lot of choice about what it is I do because my mind keeps writing another song. That's what I am and if the work is valued in any way, that's great. If it isn't, then someone else will make that donation. The public will always find the artists it need. I'm just an artist because that's my personality trait, a characteristic of how my brain works. I can't figure out a lot of things; I'm not a computer scientist. This is who I am. This is what I do. I make up songs, and I try to make them as interesting as possible. Stand back and just let me get on with it.'"
Hilburn's Paul Simon: The Life offers a sprawling, sparkling narrative of a songwriter who has shaped the canon of popular music with his inventive, sometimes playful, and discerning poetry.