Article
One Take on Tradition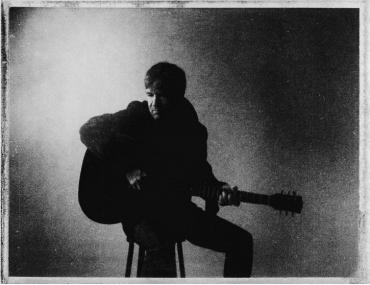 Editor's note: No Depression is thrilled to be working with Tim Easton, whose essay on music and technology will be published in an upcoming issue of the print journal. An excerpt is published below. Subscribe here and never miss an issue.
The first time I saw the word "traditional" after a song title was on an album my sister had called The History Of The Grateful Dead. The tune was a cinematic murder ballad named "I've Been All Around This World." The lyrics spoke of mountains, family, love, guns, murder, and capital punishment. Over the last three decades of traveling with my trusty black Gibson J-45 named Paco, including seven years spent as a street musician in Europe, I worked that story song into my own style by tuning the guitar to open C, altering the rhythm, and adding a Delta-inspired slide part. All I had to do was write my own lyrics and it would become my own song. 
In the hills near where I live in Whites Creek, Tennessee, I did just that. Geographically, I kept the location up high above sea level, and I also kept the standard country blues two-line couplet with a third answering line, but other than that it is now my own tune called "Broken Hearted Man." 
I've taught a few songwriting workshops in Alaska, and the first lesson or exercise is to take an old folk or traditional song, change the melody, perhaps the meter, and write your own story to it. I learned this early on from Woody Guthrie, who did this very thing hundreds of times and often wouldn't even bother changing the melody.
When it came time to make my most recent record, I wanted the recordings to be immediate and performance-based. I recorded them directly to lacquer in Bristol, Virginia, at a studio called The Earnest Tube. In this truly old-school form of recording, you record the song in mono (through one microphone) directly to a lathe, which cuts the signal into a spinning lacquer disc. There is no room for second-guessing. When you are done singing and playing the song, no further manipulation is possible. This is how Ralph Peer would have recorded the Carter Family or Jimmie Rodgers for The Bristol Sessions, and how Alan Lomax would have captured all those field recordings we know today to be the foundation of our American music. 
I recorded 10 songs in this fashion for Paco & The Melodic Polaroids, which came out last month. The album is a rambling, traveling love letter to my beloved Gibson guitar. 
The one and only take I did of "Broken Hearted Man" was captured on video, and we matched the lacquer disc recording with it to deliver this premiere. 
Thanks for listening, and I'll see you out there on the road.