Article
PREMIERE: Jesse Daniel Lures You in With New Single, "Soft Spot (For The Hard Stuff)"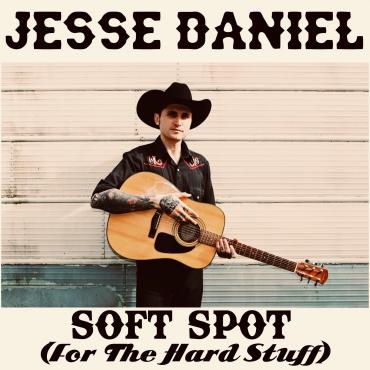 Rising Americana superstar Jesse Daniel debuts his new single today "Soft Spot (For the Hard Stuff)." Currently hailing from California, Daniel unleashed his musical talents from early on. Taking note from his father who was also a talented musician and songwriter, Jesse followed in his footsteps, which is evident in his music. The result is a pure gold that comes straight from the heart. With elements of Americana placed throughout, it's no wonder why Jesse Daniel is a name to watch for 2018. 


Listen to the new single, here:
https://soundcloud.com/jessedanielmusic/soft-spot-for-the-hard-stuff/s-3YJGf
  Jesse Daniel says about the track:
    "When I wrote "Soft Spot (For The Hard Stuff)", I straddled the fence between my own experiences and storytelling. The first verse is all from my perspective, kind of projecting my thoughts onto this fictional character, who like me, couldn't seem to get right. As the story goes on he finds himself in a tricky situation at the local bar and it kind of just escalates from there. I think that he shares a lot of traits with some of the older jailbird types I used to run with, as well as myself. People love to sing along to this one, I think partially because it hits home for a lot of folks and also because it's just that kind of song... an anthem for the underdog."
With an album release slated for late Spring, Jesse Daniel has won over our hearts and ears. Be on the lookout!  
Find Jesse Daniel via:
https://www.facebook.com/thejessedaniel/